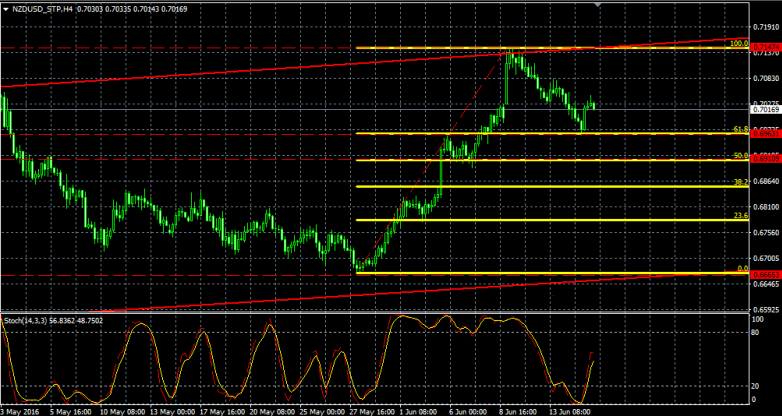 Analysis NZD / USD follows.
1. Grid Fibonacci support level is clearly indicated that the last triggered reduction (0.69631).
2. Stochastic oscillator has been below 20 . Oversold market was fixed at (0.69631). Price is in the middle region, and waits for further movement. This may move up to test 0.71474, as well as future trends to oversold below 0.69631 to 0.69110.
3. trend movement is directed upwards. This trend phase – correction downward movement after touching the upper limit of the threshold price trend 0.71474.
4. Trading for sale can only on reaching and breakout 0.69110.
Trading to buy can only when you reach the bottom of the trend 0.66650 border.