EUR/USD
4 hour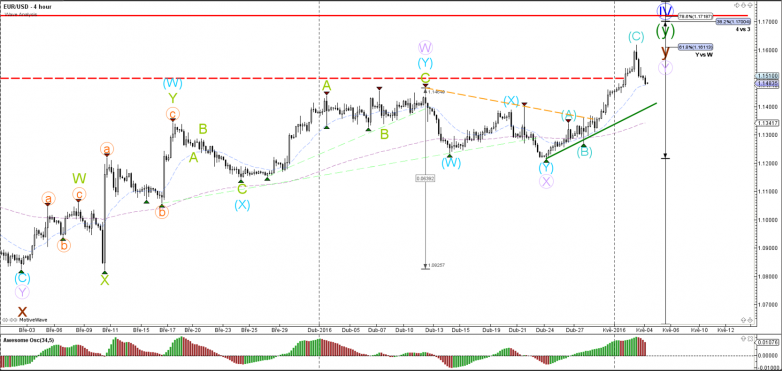 The EUR/USD reached the 61.8% Fibonacci target before showing a 'close and reverse' formation which sparked strong bearish price action. However, the support trend line (green) needs to break before the waves Y of wave 4 (blue) can be considered completed.
1 hour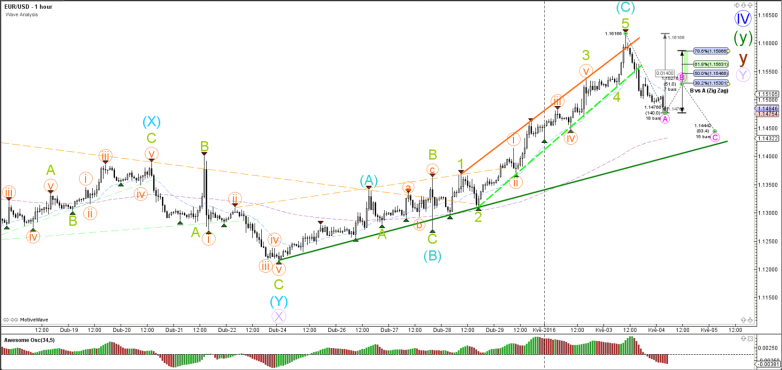 The EUR/USD did not break the outer support trend line (solid green) but it did break below the inner support trend line (dotted green) which makes it likely that a wave 5 of wave C has been completed. For the moment a bearish ABC zigzag (pink) seems the most logical path of least resistance for price. The wave count could turn into a 123 if price breaks below support.
GBP/USD
4 hour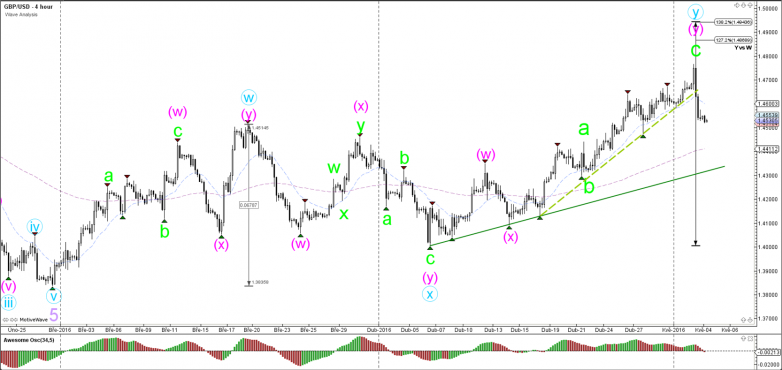 The GBP/USD also is showing the same pattern as the EUR/USD. Also this currency pair was in a strong uptrend but reversed strongly during yesterday's trading and broke the inner trend line (dotted green).
1 hour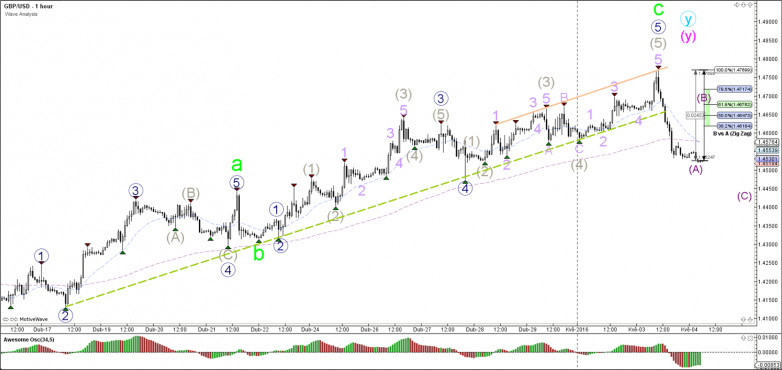 The GBP/USD is showing strong bearish momentum which makes an ABC (purple) zigzag the most logical pattern for the moment.
USD/JPY
4 hour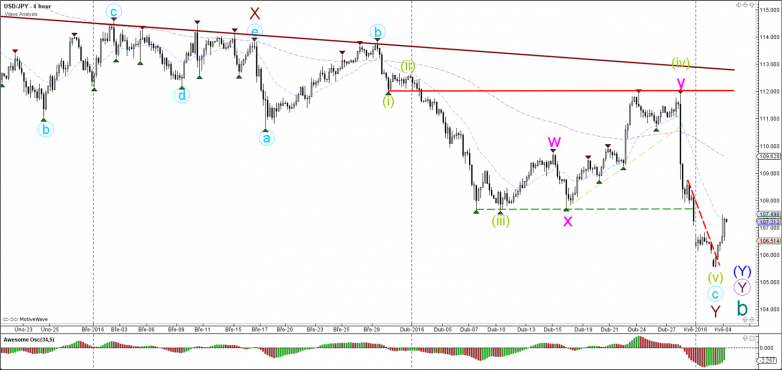 The USD/JPY is showing a strong bullish bounce after breaking a resistance trend line (dotted red). The bullish price action could be a first signal that the US Dollar can make a decent rally.
1 hour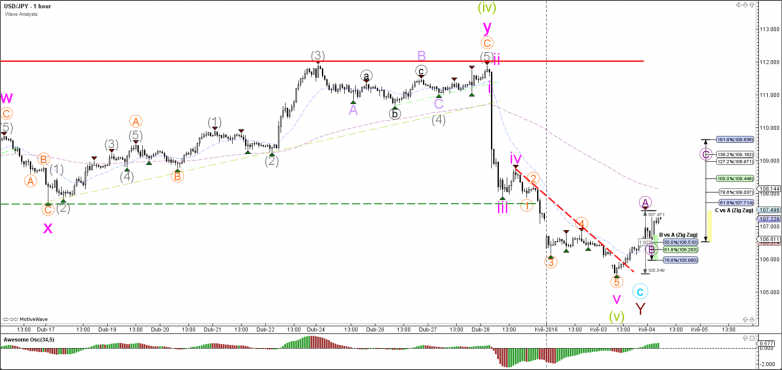 The USD/JPY completed a 5th wave (orange) as indicated in yesterday's wave analysis before breaking the trend line. The subsequent bullish momentum has been labeled as a wave A but also could turn out to be a wave 3 if price can break above the 100% Fibonacci target.