EUR/USD
4 hour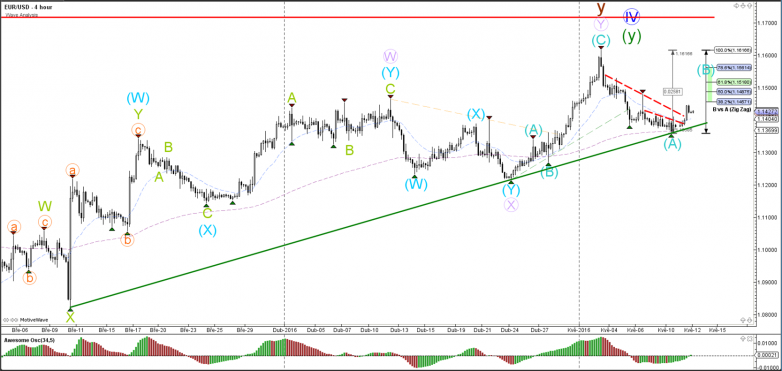 The EUR/USD broke above the resistance trend lines (dotted red), which makes it likely that a swing high and swing low was completed at the trend line. This swing has been marked as a wave A (blue) and a bigger ABC correction is expected unless a) the bullish momentum is very strong or b) the wave B correction takes more than 5 to 7 trading days.
1 hour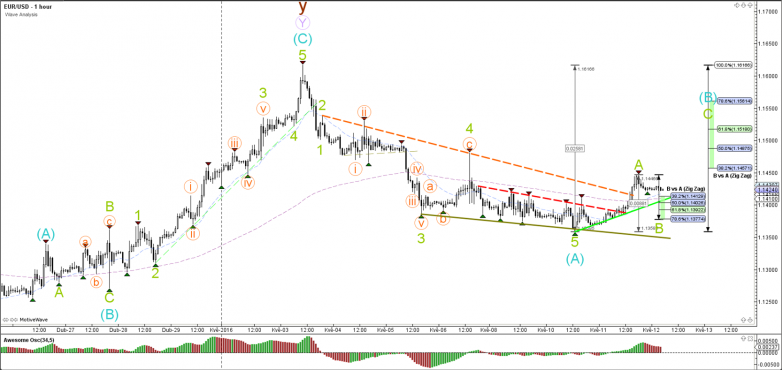 The EUR/USD broke above the choppy trend channel and a smaller ABC zigzag within wave B (blue) seems likely.
GBP/USD
4 hour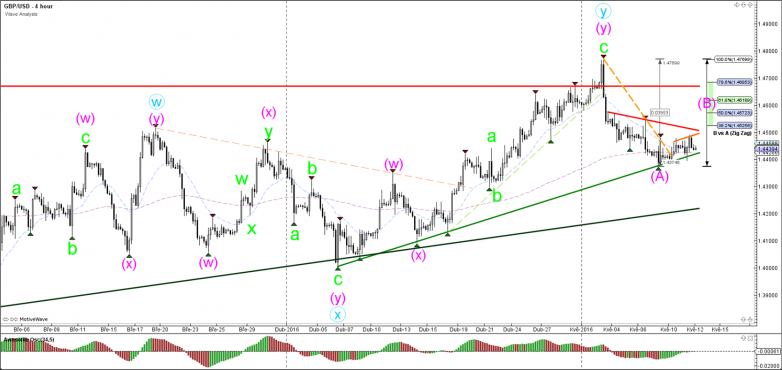 The GBP/USD is respecting a long-term key support trend line (green). A break of the support trend line would confirm the downtrend on the GBP/USD whereas a break of the 2 resistance trend lines (orange-red) could indicate the start of bigger correction within wave B (pink). The ABC could also turn out to be a 123 if price can break below the long-term trend support (dark green).
1 hour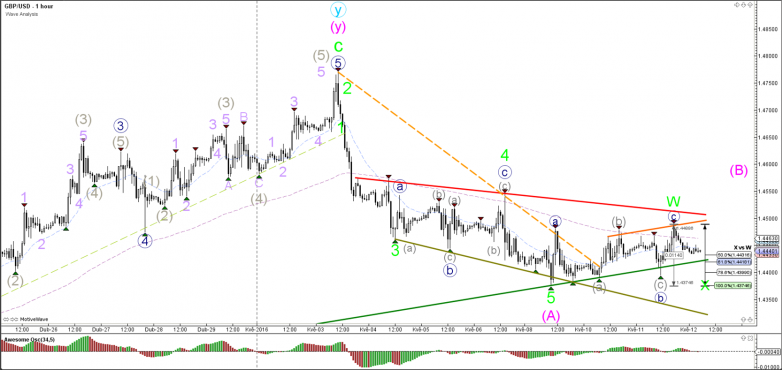 The GBP/USD bullish break above resistance (red-orange) could expand the correction within wave B. For the moment price might use the Fibonacci levels of wave X (green) to enlarge the correction.
USD/JPY
4 hour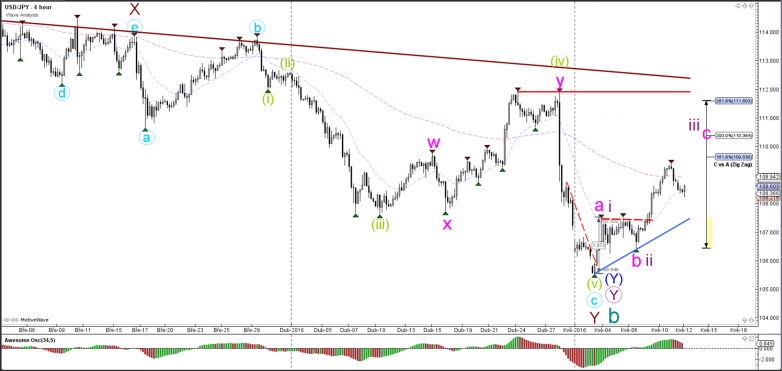 The USD/JPY has made a bearish bounce at the 161.8% Fibonacci target. A break above this target favors a wave 3 (purple) whereas a bearish break below the support trend line (blue) makes a wave C (pink) more likely.
1 hour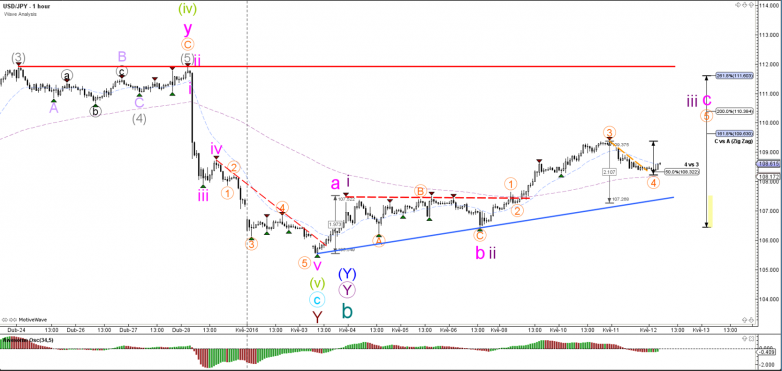 The USD/JPY has stopped and turned at the 50% Fibonacci level. If price keeps its bullish momentum then a wave 4 (orange) seems likely.