EUR/USD
4 hour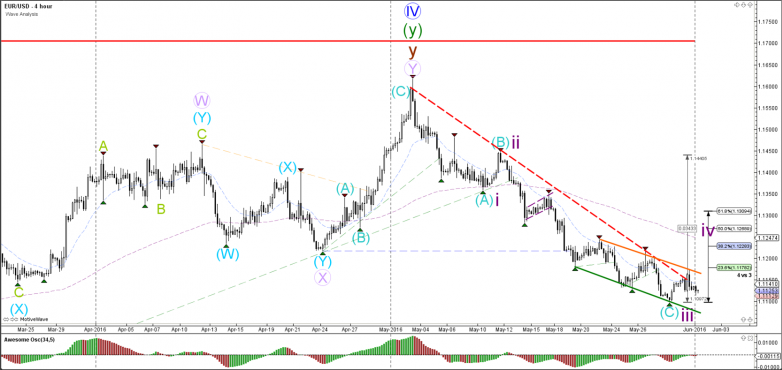 The EUR/USD has slightly broken above the resistance trend line (dotted red), which could indicate the potential for a bigger correction. Price has stopped at the 23.6% Fibonacci level of wave "4 vs 3" and the wave count now expects a bigger correction to the 38.2% Fib unless price breaks the bottom of wave C (blue).
1 hour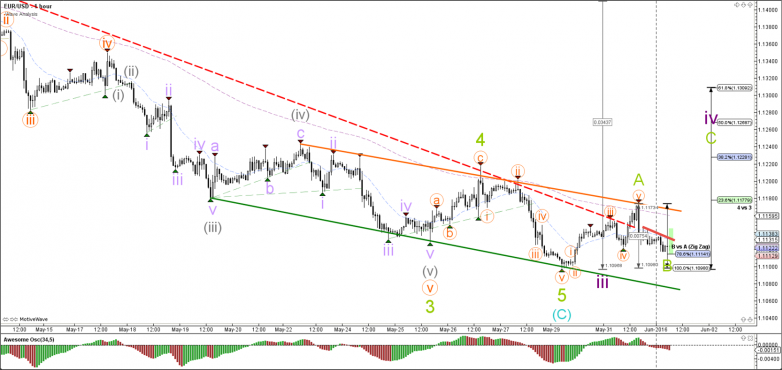 The EUR/USD is labelled as an ABC (green) and price has stopped at the 78.6% Fibonacci level of wave B (green). A break above the resistance trend lines would confirm the potential for price to rally for a wave C (green).
GBP/USD
4 hour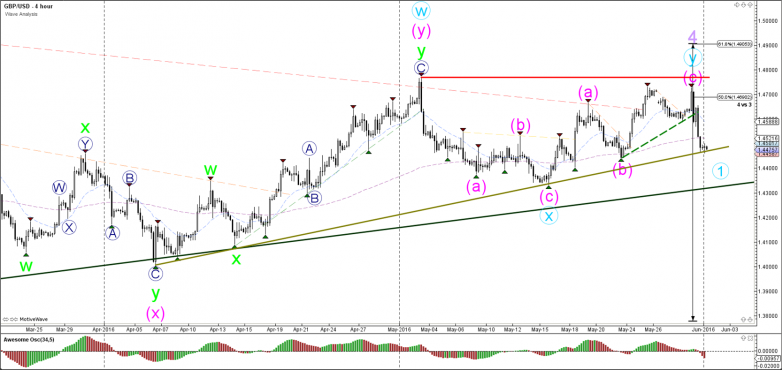 The GBP/USD failed to break the horizontal resistance level (red) and most likely has completed the wave C (pink). A bigger reversal is expected when considering the strong bearish momentum of wave 1 (blue).
1 hour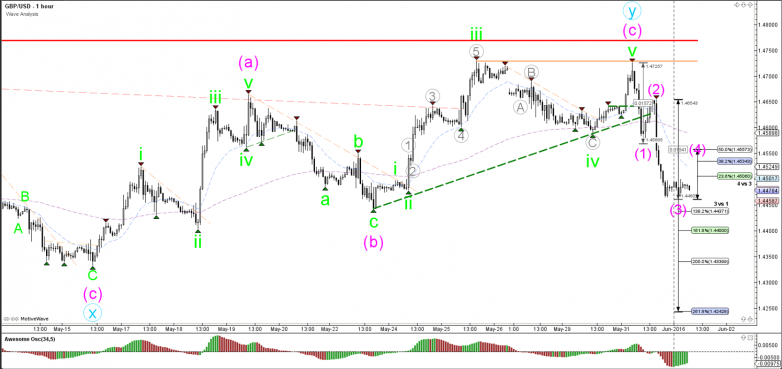 The GBP/USD broke support trend lines (dotted green) after failing to break resistance (orange/red). The hook back after the break has been labelled as a wave 2 (pink) and price could still be in a wave 3 (pink) impulse.
USD/JPY
4 hour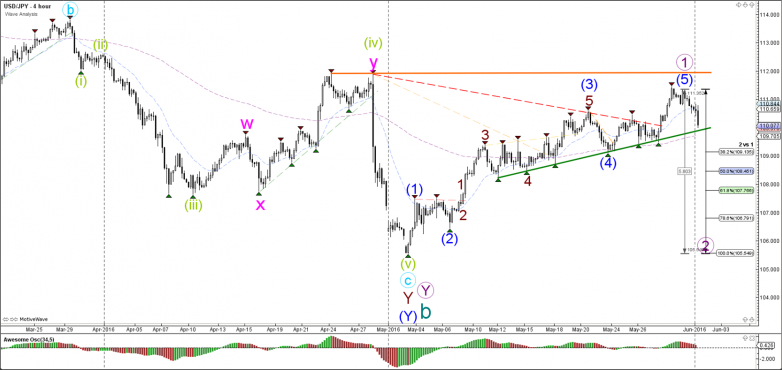 The USD/JPY failed to reach the resistance (orange) level. The strong bearish momentum is suggesting that wave 5 (blue) has been completed. Due to the 5 bullish waves the larger degree has been labelled wave 1 (blue).
1 hour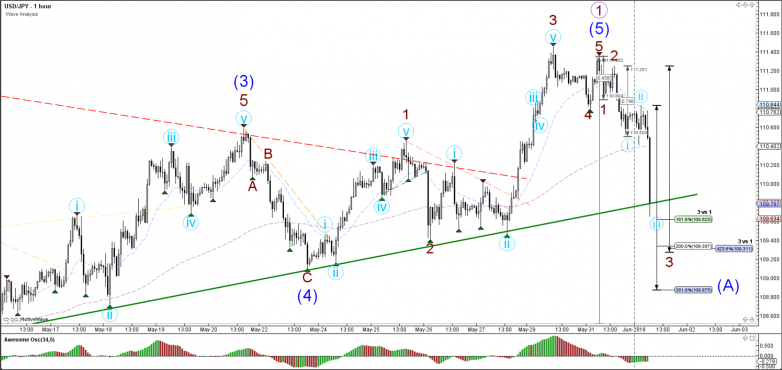 The USD/JPY momentum could be explained via wave 3s. A wave 4 should be a shallow correction and relatively large as the wave 2 retracements were deep and short.
Follow @ChrisSvorcik on twitter for latest market updates