EUR/USD
4 hour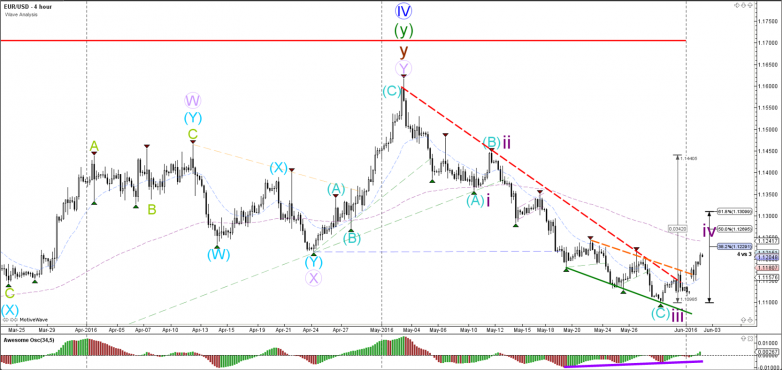 The EUR/USD broke above the downtrend channel (dotted red), which is partly caused by the divergence between the bottoms (purple). The break above the resistance trend lines (dotted) could face struggle at the Fibonacci levels of wave 4 (purple).
1 hour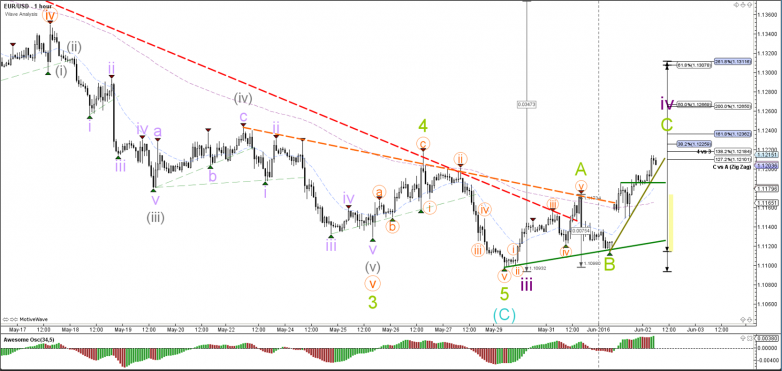 The EUR/USD made a bullish bounce at the wave B (green) as expected and is rallying towards the Fibonacci levels, which prove to be resistance. If the price reaction at the resistance Fibonacci levels is behaving correctively, then this could increase the chance of a larger wave 4 (purple) correction after completion of the ABC (green).
GBP/USD
4 hour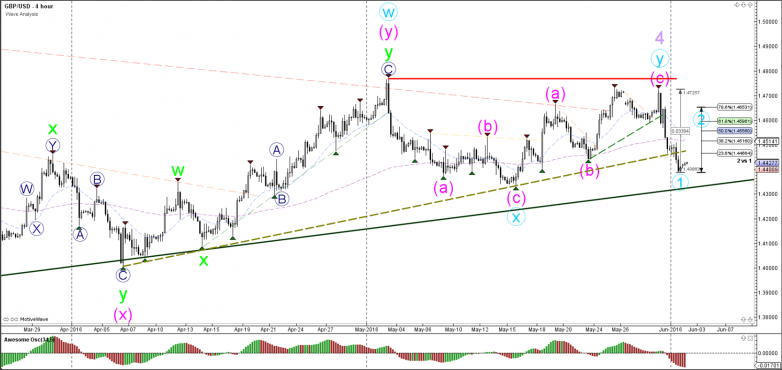 The GBP/USD is showing strong bearish momentum which has been labelled as a wave 1 (blue). Price seems to be ready for retrace of a wave 2 (blue), which typically sees a deep Fibonacci retracement.
1 hour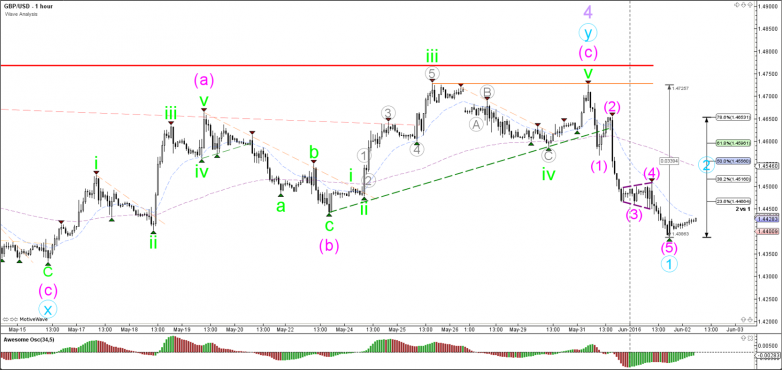 The GBP/USD broke the expanding triangle (purple) which was built as part of wave 4 (pink). The bearish breakout was part of wave 5 (pink), which could be completed now. Bullish momentum candles could confirm the start of an ABC zigzag as part of wave 2 (pink).
USD/JPY
4 hour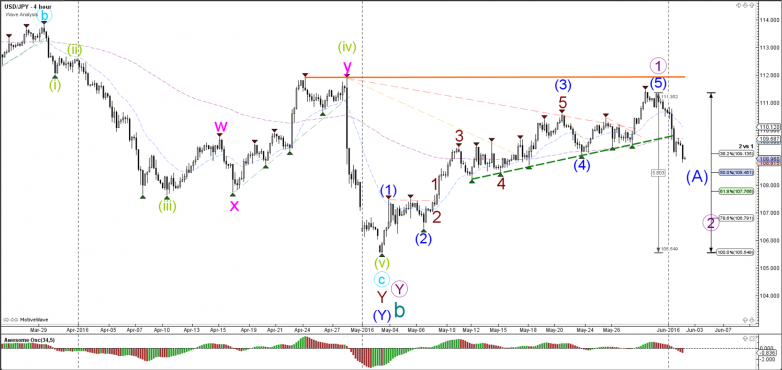 The USD/JPY broke the support trend line (dotted green) as expected due to the strong bearish momentum candles. Price is now building a bearish impulse but it could be part of a bigger ABC correction (blue) within potential wave 2 (purple).
1 hour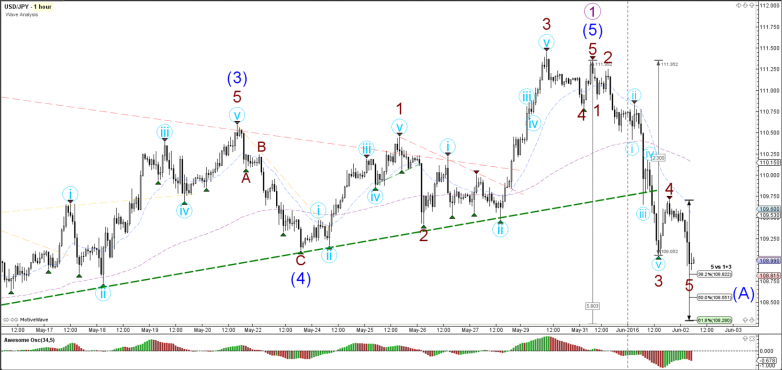 The USD/JPY completed an impulsive wave 3 (brown) and the wave 4 (brown) pulled back to the 38.2% Fib. Wave 5 (brown) could still fall a bit lower and hit the 50% Fibonacci support level of the 4 hour chart before being completed.
Follow @ChrisSvorcik on twitter for latest market updates