June 21, 2016 04:45
EUR/USD
4 hour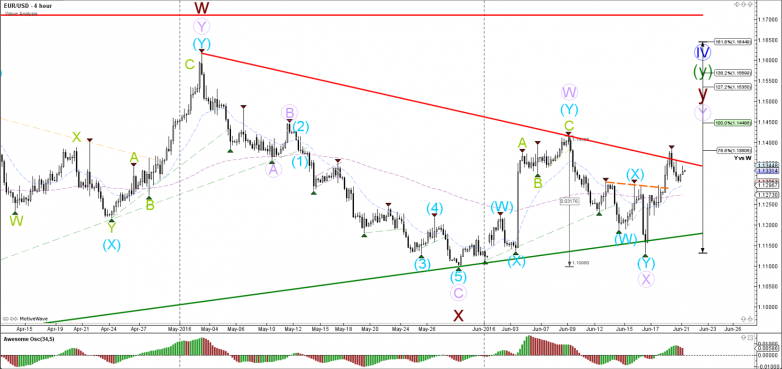 The EUR/USD has made a slight bearish bounce at the resistance trend line (red). The bullish momentum, however, is still in control and a breakout could see price move towards the Fibonacci levels. Of course, all currency pairs will be impacted by the British vote on Thursday June 23rd.
1 hour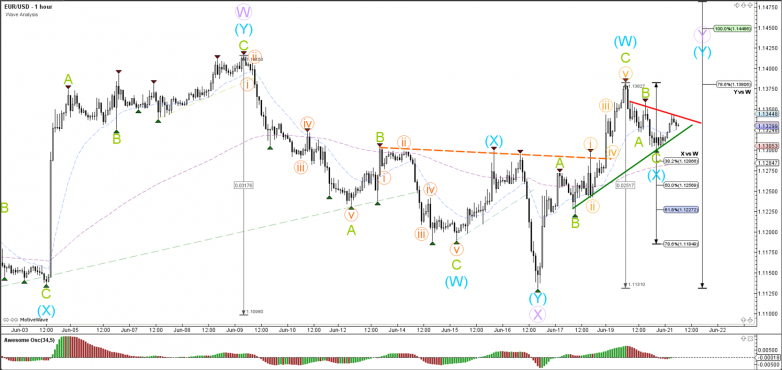 The EUR/USD has retraced back to the 38.2% Fibonacci support level via an ABC zigzag (blue). A break below the support trend line (green) could see an expansion of wave X (blue) whereas a breakout above the resistance (red) could see the start of wave Y (blue).
GBP/USD
4 hour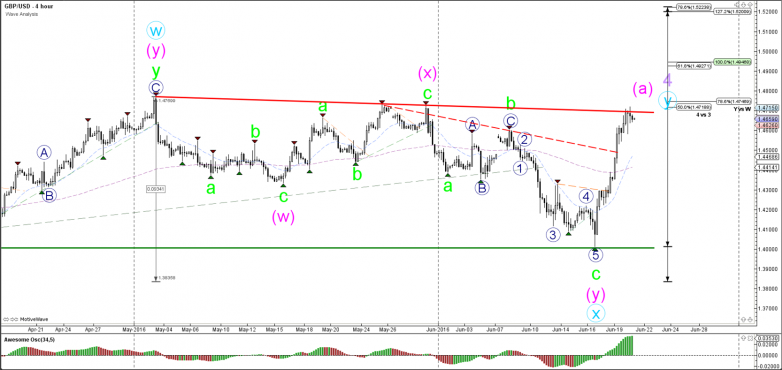 The GBP/USD has also reached a resistance trend line (red), which could be a price zone which creates a pause or retracement.
1 hour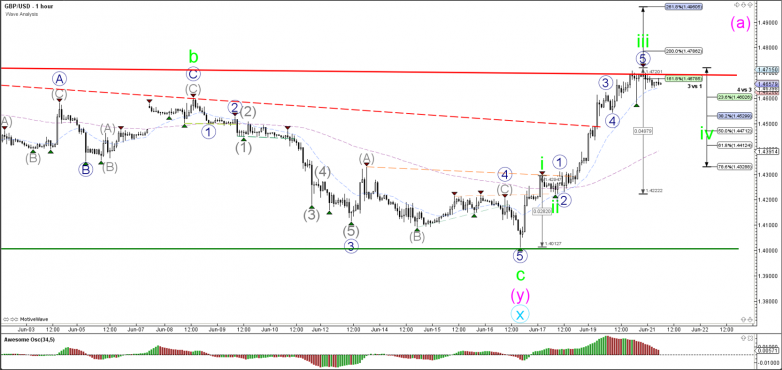 The GBP/USD is in a wave 3 (green) but price could soon start a consolidation zone and make a correction as part of wave 4 (green).
USD/JPY
4 hour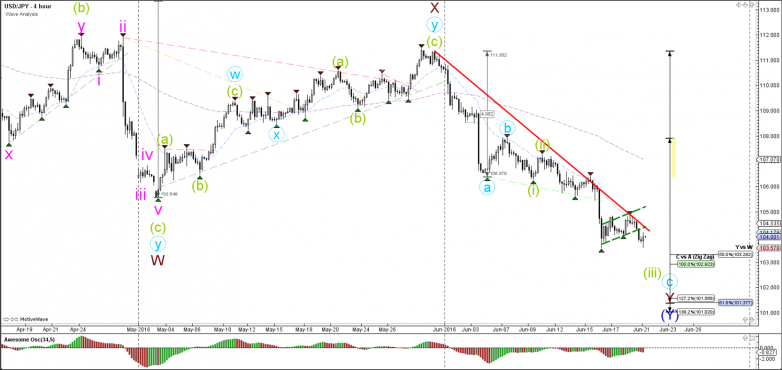 The USD/JPY has broken the bear flag (green) chart pattern but a bullish 4 hour candle seems to be stopping the bearish breakout. The resistance trend line (red) will be an important factor whether the downtrend continues or fails.
1 hour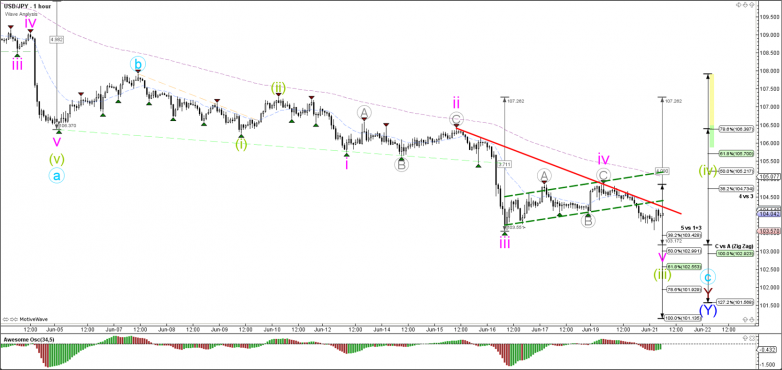 If the USD/JPY does start a retracement, then the Fibonacci levels of wave '4 vs 3' could act as resistance levels.
Follow @ChrisSvorcik on twitter for latest market updates