GBP/USD
4 hour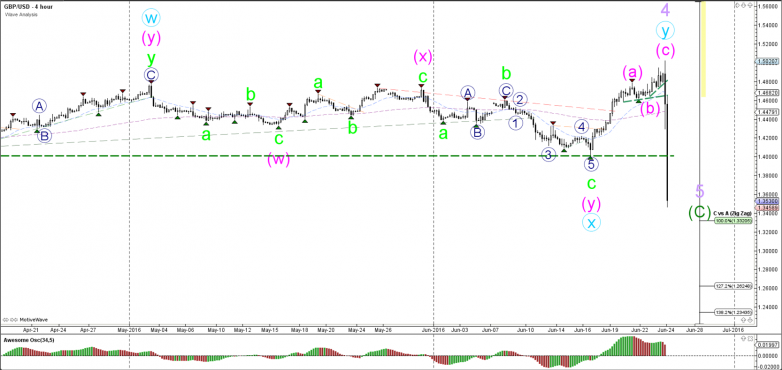 First news reports have confirmed that pro Brexit voters, the people in favour of the United Kingdom leaving the European Union have won the referendum by a slim margin of roughly 51% versus 49%. As the results were announced the Great British Pound took a strong hit as the chances of a Brexit started to rise quickly, as was indicated in the Admiral Markets special Brexit webinars. The GBP/USD has fallen from a 1.50 high in matter of hours to below 1.35, the lowest level seen in decades.
1 hour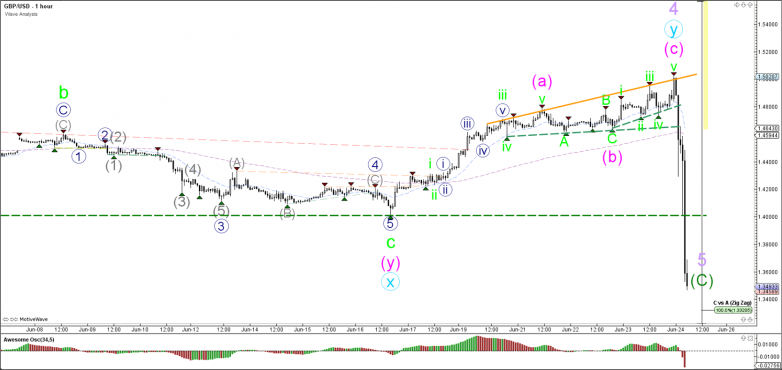 The GBP/USD completes the wave 4 (purple) correction. The Brexit vote, not a Fed interest rate hike, has become the market catalyst for the wave 4 and 5 structure to indeed develop.
EUR/USD
4 hour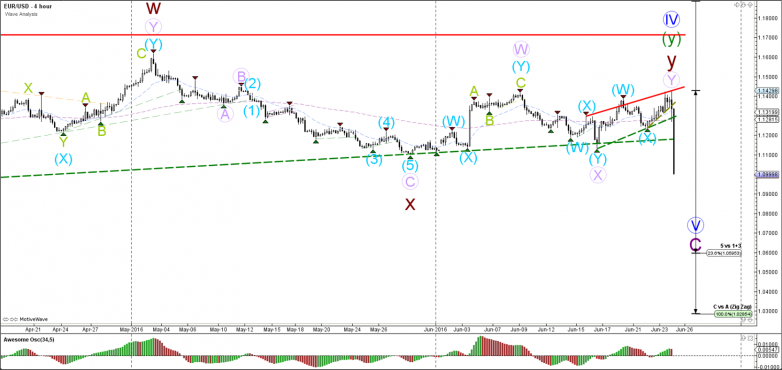 The European Union would be faced with its first ever member exiting the Union. The EUR/USD is following the GBP/USD weakness, albeit with smaller moves. Here too the bearishness has broken support levels and could mark the completion of wave 4 and the start of wave 5 (blue).
1 hour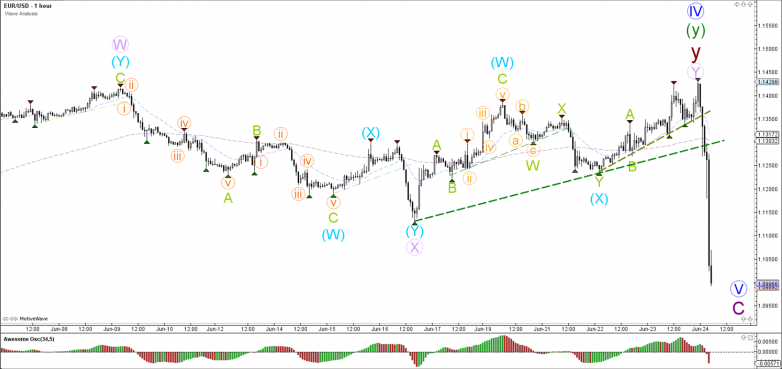 The EUR/USD broke below the support trend lines and price is showing strong bearish momentum on the news of the British voters preferring a Brexit.
USD/JPY
4 hour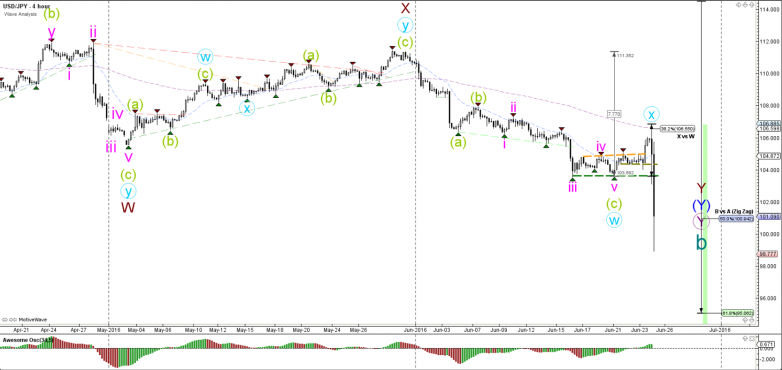 The USD/JPY has moved down towards the 50% Fibonacci level which was mentioned throughout the week as the next bearish target. Whether price will manage to break this target and fall towards the 61.8% depends on whether price action will lose or keeps its momentum.
1 hour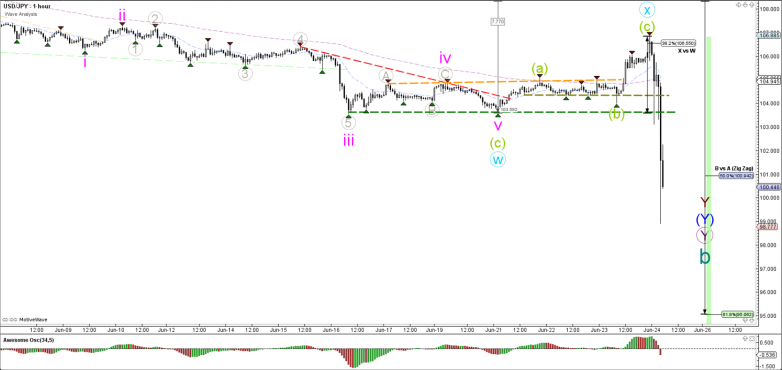 The USD/JPY broke the support levels (dotted green) on its fall to 100.
Follow @ChrisSvorcik on twitter for latest market updates