EUR/USD
4 hour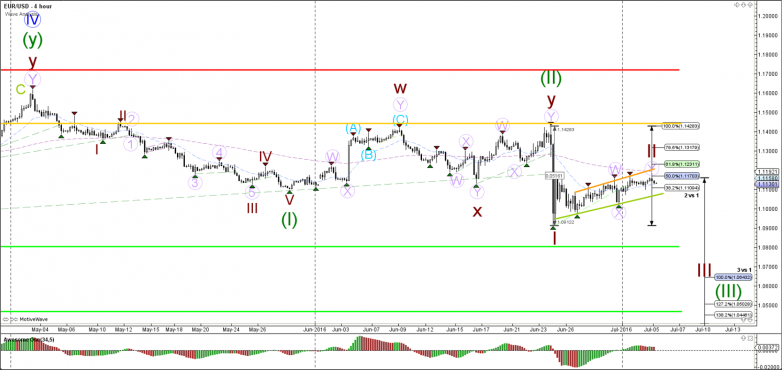 The EUR/USD is respecting the 50% Fibonacci retracement level of wave 2 (brown). A bearish breakout below the support (light green) of the bull flag chart pattern could spark the start of a wave 3 (brown) as seen on the USD/JPY as well earlier this week. A bullish push still faces major opposition from the other Fibonacci resistance levels of wave '2 vs 1'.
1 hour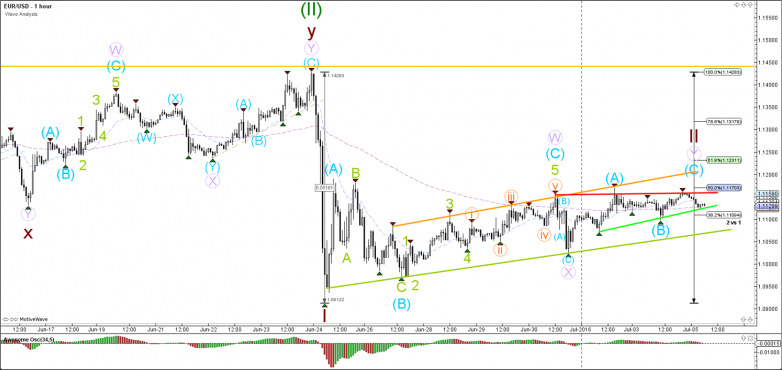 The EUR/USD is building a triangle chart pattern (light green & red) within the bear flag pattern (orange/green lines). The breakout of the triangle, however, quickly encounters support and resistance from the bear flag.
GBP/USD
4 hour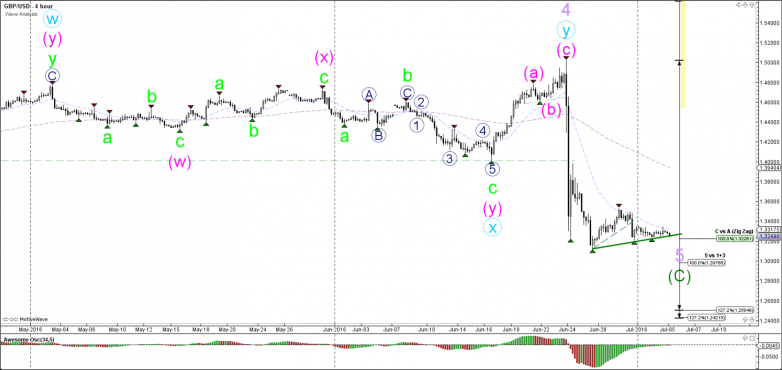 The GBP/USD is still building a consolidation at the 100% Fibonacci target of wave 'C vs A'. Strong break below the support trend line (green) could see price continue with its bearish momentum towards the next 127.2% Fibonacci target.
1 hour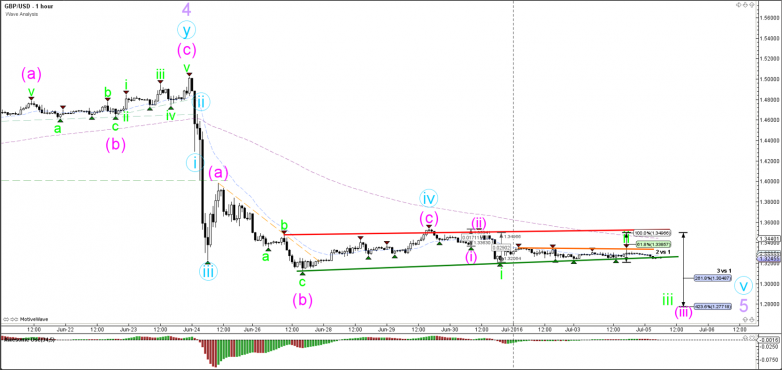 The GBP/USD keeps moving sideways as the bear flag chart pattern (green/red lines) becomes larger and larger. For the moment a wave 1-2 (green/pink) explains the wave structure the best unless price breaks above the red trend line, which would most likely indicate an expansion of the wave 4 (blue).
USD/JPY
4 hour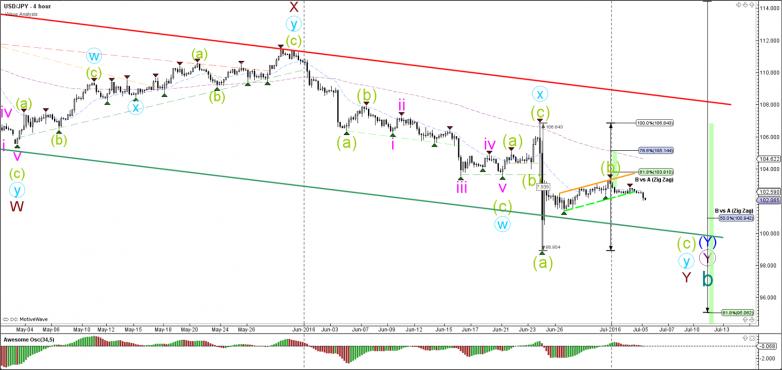 The USD/JPY broke the smaller support trend line (dotted green). Due to the proximity of the bottom of the downtrend channel, this could be a pullback for a further correction to the upside or a simple trend continuation. A break below the 100 price level increases the chances of a breakout towards the 61.8% Fibonacci support at 95 whereas a bounce at or above 100 could indicate larger wave B (green) or change of wave structure (once above 100% at 106.84).
1 hour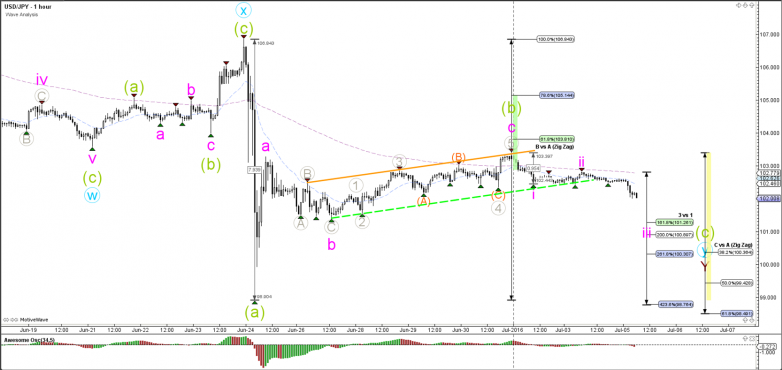 The USD/JPY break of the channel (dotted green) could indicate bearish momentum. This could be best explained by a potential wave 3 (pink).
Follow @ChrisSvorcik on twitter for latest market updates