April 15, 2017 09:31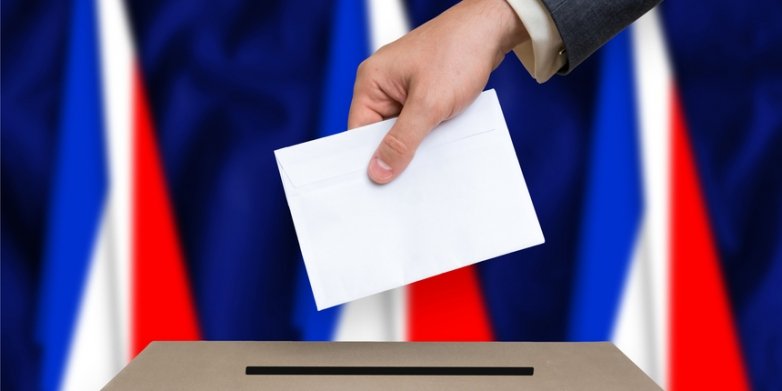 Dear Trader,
Market uncertainty is increasing in the run up to the French presidential elections, which will be held on 23 April and, should no candidate win a majority, will continue on 7 May, 2017.
As a response to the current political climate, partly fuelled by a number of recent terror attacks within the EU and the UK, it could be reasonably suggested that the Front National's leader, Marine Le Pen, may have a certain percentage of silent supporters backing her political programme and, because of this support, may eventually go on to win the election. Such an outcome may shake the financial markets on a wide scale.
Following these expectations, please note that there will be changes that will affect your trading.
General Information
Specific changes will be applied at 00:00 (EET) on Friday 21 April, until 12:00 (EET) on Monday 24 April. Should a run-off election take place, they will also be applied at the same times on Friday 5 May until Monday 8 May and will include an increase in the margin requirements for all instruments on all account types, meaning that the highest leverage rate offered on any instrument will be capped at 1:50 (i.e. a margin rate of 2%).
Additionally, the Close Only mode can be enabled for any instruments on separate short notice within any of the above periods.
Please note that increased margin requirements will be applied to all positions, including those opened prior to the above terms.
Leverage Changes on Admiral.markets and Admiral.prime Accounts
The leverage rates available for all bands of the notional position value will be reduced proportionally, due to a reduction of the maximum leverage, which will be capped at a rate of 1:50.
The altered leverage rates for Forex Majors can be found in the table below:
| | | |
| --- | --- | --- |
| Notional position value, EUR | Normal leverage rates | Changed leverage rates |
| up to 7,500,000 | 1:500 | 1:50 |
| 7,500,000 - 10,000,000 | 1:200 | 1:20 |
| 10,000,000 - 12,500,000 | 1:50 | 1:5 |
| Over 12,500,000 | 1:10 | 1:1 |
Leverage Changes on Admiral.mt5 Accounts
The leverage rate on Admiral.MT5 accounts during the above period will be set to 1:50.
Leverage Changes on Admiral.classic Account
The leverage rates on Admiral.Classic will be also capped at 1:50, which symbolises a 10 times increase of margin requirements:
| | |
| --- | --- |
| Normal leverage rates | Changed leverage rates |
| 1:500 | 1:50 |
| 1:200 | 1:20 |
| 1:100 | 1:10 |
| 1:50 | 1:5 |
We kindly ask you to properly evaluate the potential impact of the above changes on your trading.
Please be aware of the increased risks within the period leading up to, during and after the French presidential elections, including:
a. Sharp moves in market prices, especially those on EUR-based indices and share CFDs, as well as currency pairs containing EUR.
b. Significant price gaps, especially after weekends.
c. Limited liquidity, which may result in an increased amount of order rejections and slippage.
Further to the amendments described above, Admiral Markets reserves the right to make further changes depending on the market situation surrounding the French presidential elections. These notifications may be provided via our website, e-mail or internal MetaTrader mail. Such changes may include, but are not limited to the following:
a. increases in margin requirements on other instruments and further increases in margin requirements on any instruments;
b. additional trading restrictions or extension of the terms of any or all amendments described above for an additional period of time.
Risk Management
Traders should always pay strong attention to personal risk management. But it's also the duty of all responsible brokers to ensure they do all they can to protect their clients and their business. From time to time, especially during high-risk global events, Admiral Markets may modify margin requirements. This is in line with the requirements and recommendations of all relevant European regulators.
We're Always Here for You
If you have any questions, comments or queries, please do not hesitate to contact our customer support team, or your account manager.
Sincerely,
Admiral Markets