August 02, 2017 13:18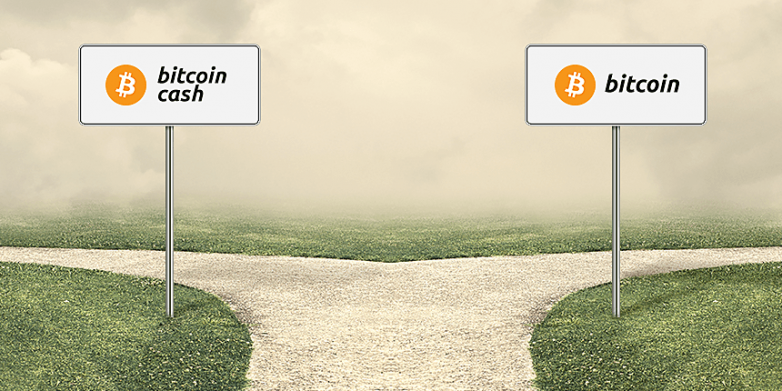 Dear Traders,
We're happy to make several announcements following our previous news regarding the possibility of a hardfork in Bitcoin's blockchain.
First, the hardfork did happen! Starting from 1 August, 2017, the blockchain has split in two: Bitcoin (BTC) and Bitcoin Cash (BCH) – with the two cryptocurrencies sharing a common history but, from now onwards, a fully independent future.
Second, the margin requirements to our Bitcoin contract have now been returned back to 1:5, as we don't expect any new events of this scale in the near future. Please note that this will also result in a reduction in the margin requirements to your open position on BTCUSD.
Third, although this event didn't resemble a traditional split – as the price of Bitcoin didn't really drop – some BCH were credited to our balances on the exchange; and as we promised, we'll share the value of the received altcoins with everyone who held open positions on BTCUSD at 20:08 EEST on 1 August, 2017, proportionally to the BTC value of your positions.
Finally, we'd like to proudly present the brand new Bitcoin Cash cryptocurrency - which immediately became the third most valued cryptocurrency globally by market capitalisation, surpassing Litecoin and Ripple - as a new instrument for our flagship Admiral.Markets account, please see the terms below:
Symbol: BCHUSD
Leverage: 1:5
Typical spread, USD: 23
Contract size, BCH: 10
Minimum contract size and step, lots: 0.1
Maximum contract size, lots: 3
Commission, USD: 0
Swap (long), interest rate: -10%
Swap (short), interest rate: not applicable
3-day swaps: Friday
Minimum margin, BCH: 2
Minimum hedged margin, BCH: 1
Trading schedule: 24 hourly, 7 days a week.
BCHUSD will be enabled for trading on 2 August, 2017, on the Live2 server, following the server restart at around 23:59 EET. In the meantime, you can already test the Bitcoin Cash contract on the Demo2 server (please right-click 'Market Watch' and choose the 'Show All' option to see the new instrument).
We also invite you to continue to trade other cryptocurrency products with Admiral Markets: Bitcoin (BTCUSD) Ether (ETHUSD), Litecoin (LTCUSD) and Ripple (XRPUSD).
Please let us remind you of the specific terms applicable to all of our cryptocurrency products:
your summary net exposure on cryptocurrency instruments may not exceed 10,000 EUR, or the equivalent in another currency.
you can only trade our cryptocurrency products using Buy, Buy Stop and Buy Limit orders.
We're currently working on enabling the short selling of cryptocurrency CFDs, so keep an eye on our news releases and make sure you don't miss the announcement!
If you have any questions about this news or any other aspect of our services, please don't hesitate to contact your account manager or our customer support team.
Kind regards,
Admiral Markets