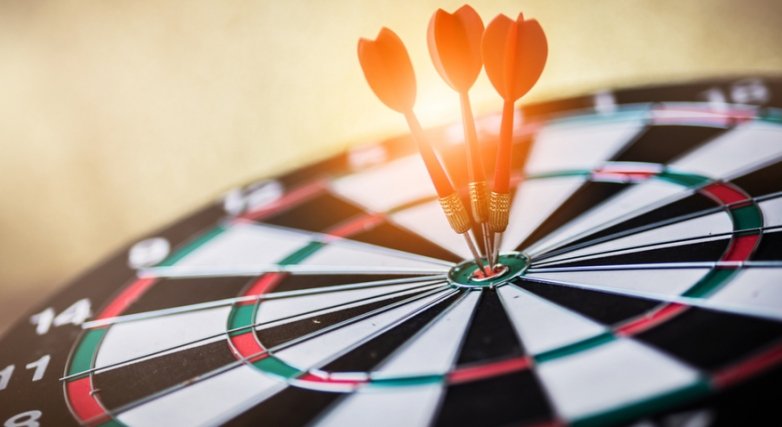 Dear Traders,
Trying to keep an eye on everything and staying on target is essential for every trader. Well, we have good news for you! Our new "Admiral Profit-Loss" indicator helps you to better monitor your open positions! It's simple, clear and customisable to your individual needs.
This new indicator has now been integrated into the MetaTrader Supreme Edition plugin, our fantastic package of extensions for both MT4 and MT5 trading platforms, allowing you to supercharge your MetaTrader with over 60 add-ons!
What Are the Benefits of the New Indicator?
The simple things in life are often the best! Admiral Profit-Loss allows you to check the current profit or loss levels of your open positions, directly from your MT4 or MT5 chart. A green circle indicates that you're in profit and by how much; a red circle shows that you're in a loss and to what level.
Additional features:
Change the size of the circle in the settings of the indicator as desired;
There's a "Close All" switch, allowing for the fastest possible closing of all open positions on the current trading instrument (also requires the Mini Terminal to be open on the chart);
Customise the location of the indicator, moving it to any area of your chart.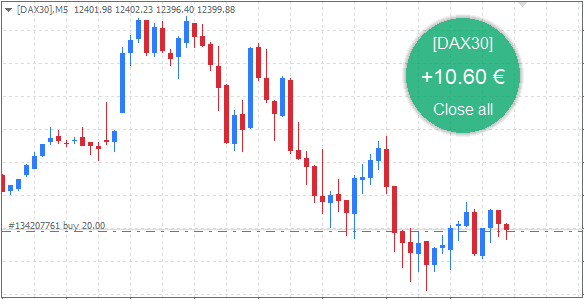 Source: DAX30 CFD on Admiral Markets' MT5 Supreme Edition, 21.02.2018
How to Get the Indicator
Please download and install* the latest version of the MetaTrader Supreme Edition plugin for MT4 and MT5.
* This is also necessary if you are using an earlier version of the MetaTrader Supreme Edition.
Last, But Not Least
We're very excited about our new indicator, available exclusively to Admiral Markets traders! The full MetaTrader Supreme package brings you a wide selection of innovative tools, designed to enrich your active trading, including:
Mini Terminal – fast and easy 1-Click-Trading;
The Order Ladder – making the opening of pending and market orders super-simple;
Admiral Connect – professional trade analysis;
An extensive indicator package – Candle Countdown, Day High / Low display on the chart and many more;
Finally, we're proud to say that this package is available to download for FREE and is compatible with both Demo & Live accounts. Try it out today!
If you have any questions, queries or issues about this or any other aspect of our services, please don't hesitate to get in touch. We're here for you!
Kind regards,
Admiral Markets