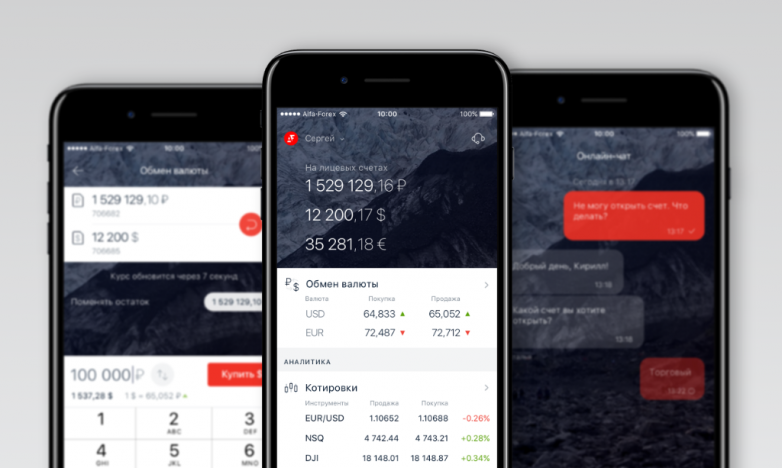 We are glad to share good news with you — we have launched a new mobile app for iOS. It will allow you to take a new look at personal area interface and Alfa-Forex trading instruments you got used to.
The release will give you the access to the following functions:
Currency exchange at a good interbank rate
Exchange currency in a few touches at the most advantageous market rate. The Alfa-Forex app will make this action flash-like.

Personal accounts management
User friendly control gives you instant access to your accounts.

Deposit and withdrawal with wired transfer or bank card
Fund your accounts with bank card, wired transfer or via the Alfa-Click internet bank. The maximum security is assured with a special encryption method.

Quotes and hot news
Online quotes of more than 200 instruments and the latest company news will be readily available in your smartphone. 

Live chat with Alfa-Forex specialists
Ask questions and get instant answers in online chat.
Please send your suggestions and comments to mobile@alfaforex.com to make together the app better!