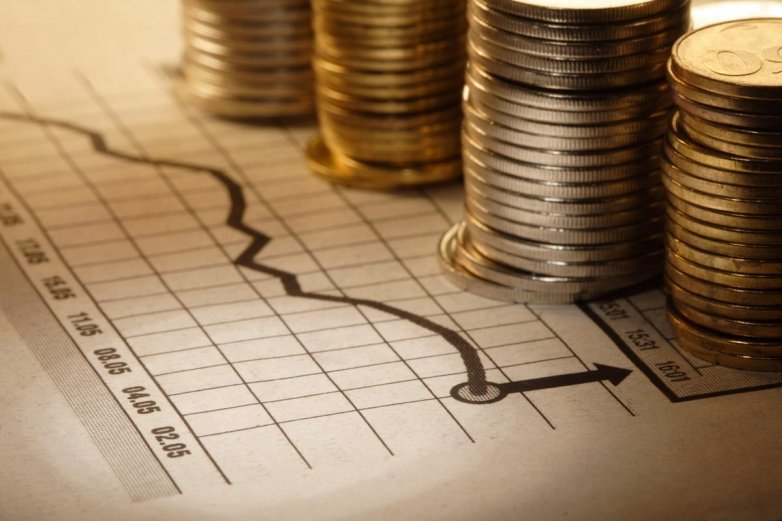 Against expectations, the last month of spring disappoints with the weather which is very uncommon for May. We decided to do our best to compensate for this injustice. Last week recorded only 6 degrees above zero, while our new overview contains as many as 6 accounts!  We equally divided them: there are 3 brand new accounts and there are 3 accounts that have been carrying the banner of some of the best and certainly of the most popular investment accounts in Alfa-Forex. Read, choose and invest; we wish that potential profit from investment would warm you!
---
Romanov Portfolio | 15% success fee
Let us begin with the account, which is one-of-a-kind in Alfa-Forex: the manager trades only American shares CFDs. That is to say, you have the opportunity to invest in "blue chips" for a term of 3 years – this is the period the manager considers optimal. We recommend you to think about this option since the long-term trading and American shares are a good combination.
It should be noted that the manager, as they say, is not easily getting sidetracked. This is explainable: CFD trading does not usually imply small speculations. Thus, the trades on this account remain open until this or that share gains a strong momentum.
Another strong point of the account is that it does not have floating drawdown at the moment, while the deposit exposure is exponentially decreasing. That is because the account equity is two times larger than the account balance. Finally, the manager focuses on high technology, buying internet industry companies' shares. It is a good time to join the account and realize potential benefit from the modern technology world "explorers".
This investment account may be considered only for long-term investment.   
---
Archer
The next thing on the agenda is another long-term trader – Archer. Six months of trading have brought 70%, which is a good result for low-risk and moderate-risk strategies. Despite the deposit exposure, which once exceeded 40%, the maximum drawdown did not reach the 13% mark, which is another advantage of the account.
The manager carries out intraday trading and uses an automatic risk management expert adviser. All the positions are aimed at the certain price, Stop Loss and Take profit orders are obligatory. We may say that these rules are half the battle for a successful trader. While we prepared the overview the account recorded 72 closed positions, 60 of them were closed with profit.
The investment account may be considered both for short-term and long-term investment due to intraday trading. In case of "force majeure",   the manager's maximum loss declaration will help to save a part of funds, which is a significant advantage of the account.
---
Lucky Pound
Do you like to trade the pound? Even if you have trouble answering this question, the Lucky Pound account manager has everything necessary to make you love GBPUSD trading. GBP trades make up over 90% of total positions, the manager, as traders say, tries to take command of the "cable".
The process goes as it should – intraday trading (with few exceptions, trades are closed the same day they are opened) let the manager get 4.5% in April. Moreover, the manager is very generous – he gives as many as 80% of profit to investors.
The account may be considered both for mid-term and short-term investment since the manager places Stop Loss and Take Profit at every trade.
---
FTJ-Stability
April market was a hard nut to crack for FTJ-Stability manager: the profit made up 0.06%. Do you feel disappointed? Not so fast! Such a kind of results, strange as it may seem, are a good signal for investors. The thing is that sometimes it is more advantageous to invest during a stagnation period; there is an opportunity to realize even more potential profit when the account records new highs.
It is necessary to note that the manager's capital reaches $20 000 – it makes investors more confident about the reliability of the account and of the manager himself. Despite the fact that the account has always got floating drawdown, there is no reason to worry – it is a part of the manager's strategy; and then, the profit is distributed in relation to equity changes.  As far as the investing conditions are concerned, account participants pay to the manager 50% of profit, the minimum investment period is 1 day.
And another good news for potential investors! The manager has launched the maximum loss declaration. The declaration will be activated on Tuesday in the night and will be triggered when the loss exceeds 30%
The account may be considered for long-term investment.
---
fintechnology 15
"Fifteen" is not just an adding to the account name, this is the number of a manager, representing the fintechnology project. Yes this is the entire project where managers trade according to a system by Pavel Kasparov. This is almost like Wu-Tang Clan in traders' world. The fintechnology 15 manager is the one to be given special attention to, since he is one of the most remarkable members of the team.
The trader may offer to investors relatively low but sustainable profit. When examining this account, you are not supposed to rely just on analysis – despite that the rate of return graph is not perfect, the account may give you measurable results in 3 months.
This investment account may be considered both for mid-term and long-term investment, since the minimum investment period last 14 days and positions are held in the market for a medium term.
---
Dragon Treasures (VIP)
The final account on the agenda: Dragon treasures VIP may be described with one phrase: rarely but aptly. We are talking about a small number of open trades that, as a rule, appear to be profitable in 99% cases.
The last month made us a little bit anxious: the funds did not multiply, neither had they decreased. No updates in the official VK social network community. We can only hope that trading will soon continue. It is probable that the manager did not find good market entrance points last month, so there is no single reason for panic.
The account remains very attractive for investment; it has been a synonym for profit and sustainability for a long time. The account has been working for over two years and a half, during this period only 2 deals from 310 were closed with a loss. Moreover, the overall rate of return makes up remarkable 560%, so we recommend you to pay attention to this account. The 100% deposit upload has already become regular for this account, but it does not frighten off investors – the account has virtually become a legend on the Russian internet (of course, within the narrow circles).
This investment account may be considered for long-term and mid-term investment since trades are placed very rarely. Well, short-term investment is possible as well…
---
Life-hack from Alfa-Forex
If you do not want to hold funds on an account for too long and dream about earning short-term potential benefit from your assets, we have a brilliant idea for you. Your capital may potentially grow if you move your funds from other investment accounts to Dragon Treasures or just consider investing in Dragon Treasures VIP. The manager trades in the Sunday night, so you may achieve good results just in one day.
On weekdays we would recommend you to consider Stability SuperTurbo USD and Stability SuperTurbo RUB for investment. Many investors have already seen the Stability account in previous overviews for a reason. One of the most recognized traders makes a good use of a moderate strategy and controls risks. The account has the active maximum loss declaration. If the loss exceeds 25%, the positions will be closed and trading will be forbidden. This will protect investors from excessive losses. The account participants will have 5 days to make a decision: to withdraw funds or to give the manager the second chance. Anyway, both managers give us a good chance to realize short-term potential profit.     
---
"Alfa - Forex" is a brand of Alfa Capital Holdings (Cyprus) Limited, that is registered in Cyprus with incorporation number HE78416 and is regulated by the Cyprus Securities and Exchange Commission with license number CIF025/04. More information about Alfa Capital Holdings (Cyprus) Limited can be obtained at Alfa Capital Holdings (Cyprus) Limited.
This information should not be considered as investment advice or personal recommendation. It must not be used or considered as an offer or solicitation of an offer to buy or to sell any trading instrument. Although the information is based on sources the Company believes to be reliable, no representation or warranty, express or implied, is made in this respect by the Company. The Company makes no warranty or representation that any trading instruments referred to herein are suitable for you, therefore any potential investment decision following this news feed should seek appropriate independent advice. Positions in financial instruments involve risks. Trading in leveraged products such as forex and CFDs puts your capital at risk. You should not risk more than you can afford to lose; it is possible that you may lose more than your initial investment. For additional information, please read the Risk disclosure of Alfa-Forex.