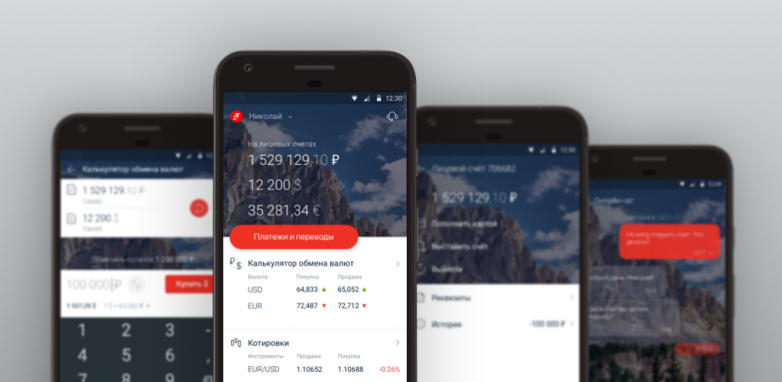 We are glad to announce the launch of the new version of our app – Alfa-Forex 3.0. Today, you get several new features right away:
Easy navigation
Did you use to search for the required operation in a barely visible list and spend a lot of time? That's all in the past. We placed all non-trading operations under the single button and moved it to the home screen. The button is big and red – it is impossible to miss it.
Investment accounts rating
Not so long ago a new investment accounts rating was published on our website. It is user-friendly and very useful, and from now on you can enjoy it within the app. In addition, the top 3 popular investment accounts are displayed on the home screen. The information is updated in real time, so you only get the latest  data about the best Managers.Seamless switching from your trading account to the platformAll you need to do is to tap "Start trading" – it is that simple!
Eurobonds with the leverage of 1:1
You can now trade one of the most popular, reliable and high-yield instruments with no leverage, which means that trading has become even more secure.
Download the update right now in the AppStore and Google Play!
And we would kindly ask you to rate  the  app and leave your feedback in the comments – we will respond and consider all constructive proposals to make our  app even better in the future.