Dee Rooney, Alpari analyst contest participant
As forecast, the USDCAD has broken out of the narrow trading range (shown on chart) and this pair is moving higher, hugging the upper Bollinger Band.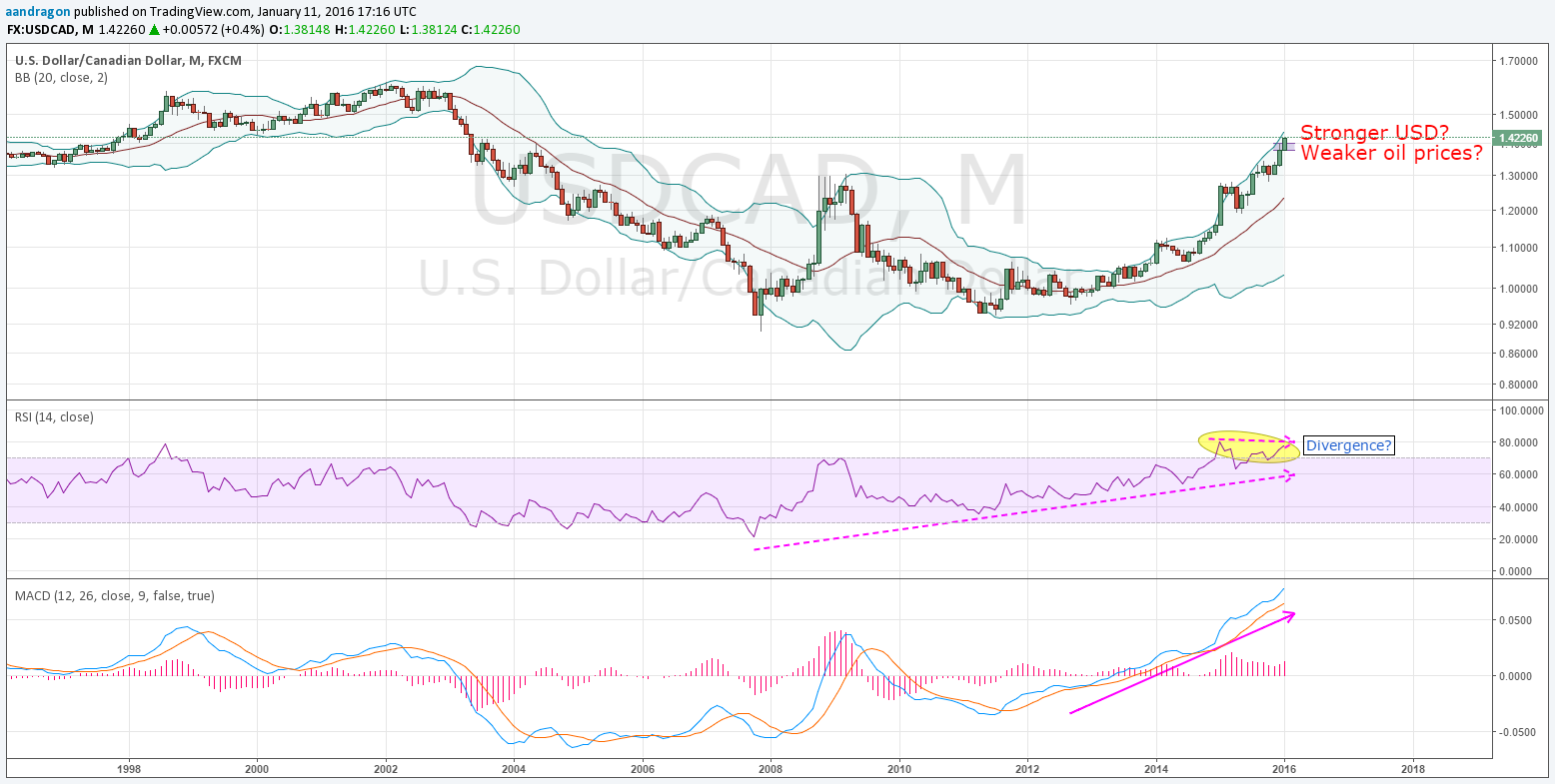 The driver of the substantial gains in this currency pair over the last 18 months has been a stronger US dollar and falling oil.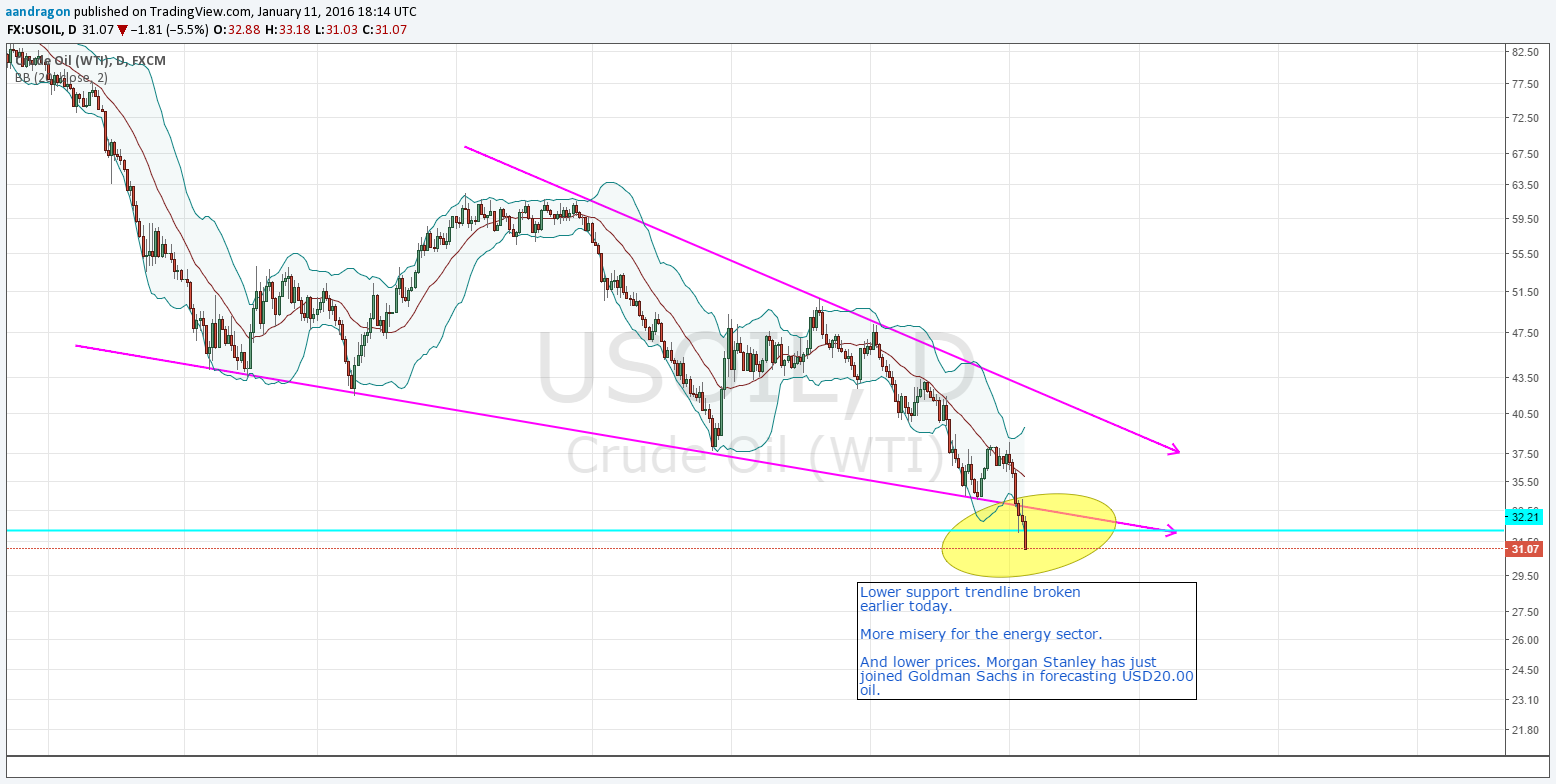 However, the upward trend in the USDCAD pair is accelerating. This is because in percentage terms, the decline in oil prices is accelerating: a USD 2.00 drop in oil from USD 40.00 to 38.00 is a decline of 5% but a USD 2.00 drop from USD 34.00 to 32.00 is proportionately larger at 5.88%.

But this trade (long USDCAD) is crowded: the relationship between the USDCAD pair and oil prices is well known to pro traders, hedge funds etc. Many analysts have written about this trade over the last 12m to alert retail traders to the opportunity. But perhaps more importantly, the recent large moves in the pair are attracting more traders looking for quick gains. When the uptrend is finally exhausted, all these longs will run for the same exit and typically, crowded trend reversals are volatile with large moves in the opposite direction as traders seek to quickly close positions and maximize their gains.

On the daily chart (below) you can see that there is potentially divergence between price and RSI: Price shows higher highs (A & B) but currently, RSI does not confirm this bullish pattern because high D is still below high C. If RSI fails to move higher than C, then the subsequent divergence warns of a trend reversal. Watch the RSI indicator closely because it will provide early warning of when to exit the crowded long USDCAD trade and avoid the crush!