Previous:
On Wednesday the 10th of January, the euro jumped after a report from Bloomberg that China was preparing to either reduce or stop its purchases of US government bonds. The Chinese regulator, however, dismissed these rumours.
On Thursday the 11th of January, the euro jumped again after the minutes of the ECB's latest meeting on monetary policy were disclosed. This sent Eurobonds up, along with the euro crosses and our main EURUSD pair. The European regulator remarked that the economic situation is improving, so it's possible that the bank could revise its monetary policy in the early stages of this year.
The sharp rise of the single currency and weak US inflation data put the dollar under pressure. The producer price index for December dropped by 0.1% against a forecast of 0.2%, and a previous reading of 0.4% (a negative factor for the US Fed).
On Thursday, trading on the euro closed up above 1.20. Now we'll look at the hourly chart and construct some intraday models for the past 3 days.
Day's news (GMT 3):
10:45 France: CPI (Dec).
16:30 USA: CPI (Dec), retail sales (Dec).
18:00 USA: business inventories (Nov).
19:30 Germany: German Buba President Weidmann's speech.
21:00 USA: Baker Hughes US oil rig count.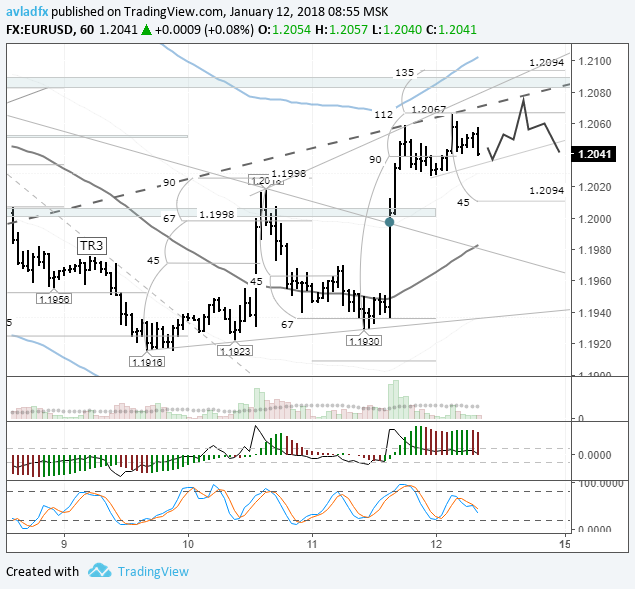 Fig 1. EURUSD hourly chart. Source: TradingView
The only way to protect yourself from unexpected news items is through stop levels. Since the minutes of the ECB meeting were published, the euro has recovered to 1.2066, with this recovery extending into the Asian session. Growth stopped at around the 112th degree. The area between the 112th and 135th degrees is a reversal zone, so the euro could drop to the LB balance line without hindrance during the European session.
Since yesterday's upwards movement hasn't been erased, like it was on Wednesday, I think a triple top could form today. I've gone for a triple top because in Asia, all the euro crosses are trading up. I'm sure that on these rising crosses, buyers will try to reach new highs. So, once a new high is reached, if there's a double bearish divergence between the AO indicator and the price, we can start looking downwards.
The target is 1.2075, with a closing price in the region of 1.2042. If the crosses reverse, the target will be 1.1984. If the crosses are falling, the 45th degree won't stop sellers.