Trading opportunities on the currency pair: For several weeks in a row, the Kiwi dollar has been rising against both the US dollar and the Japanese yen. The price is approaching the DTR1 trend line (downwards trend line). In my forecast, I'm expecting a breakout of this line, followed by growth to the upper boundary of the range 75.63 – 83.81.
Background
The last idea on this currency pair was published on the 6th of March, 2017. At press time, the price was trading around the 80.28 mark. In the review, I considered the possibility of a double top with a target of 78.41 (61.8% from the range 80.45 – 83.81) with a possible decline to the trend line (TR) at 78.0. In the end, the Kiwi dollar dropped to 75.63.
Current situation
Below is our pair's weekly chart. It's been in a sideways trend since the beginning of 2017, with a range of 75.63 – 83.81 (818 pips). In the last 7 weeks, the New Zealand dollar has risen against its US counterpart from 76.09 to 81.31. Buyers are propping the price up at the upper boundary of this range.
The Bank of Japan favours a loose monetary policy, so this upwards trend should continue during the 1st quarter. This growth can be broken down into two phases. First, growth up to the DTR1 at 81.73. Secondly, after the breakout of DTR1, growth to 83.31. Once the pair exits the sideways trend, we can consider the possibility of a surge on the Kiwi dollar to 87.60.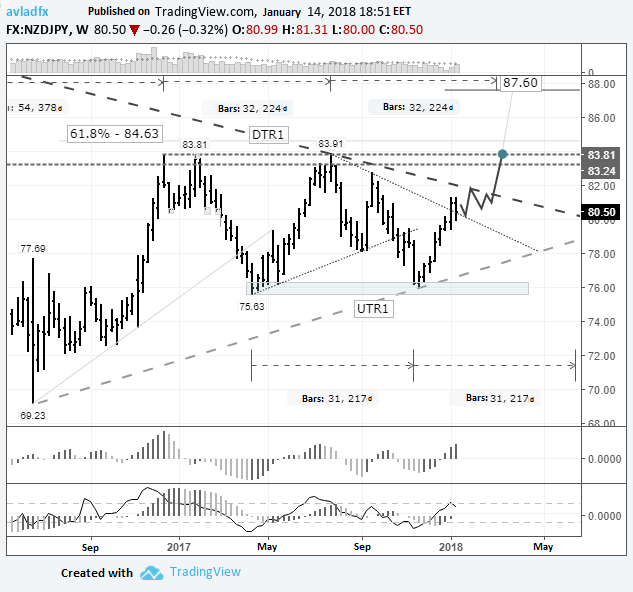 Fig 1. NZDJPY weekly chart. Source: TradingView