Previous:
On Monday the 15th of January, trading on the euro closed up. The euro jumped to 1.2297 on the back of a declining US dollar as well as remarks from ECB governing council member Ardo Hansson.
Hansson said that the ECB should be able to end its asset purchasing program in one swoop without any problems and that a strengthening euro is not a threat to inflation. But that's not all. He also believes that the regulator should raise interest rates a few times before shrinking its balance sheet.
Day's news (GMT 3):
10:00 Germany: CPI (Dec).
12:30 UK: CPI (Dec), PPI input (Dec), PPI output (Dec).
16:30 USA: NY Empire State manufacturing index (Dec).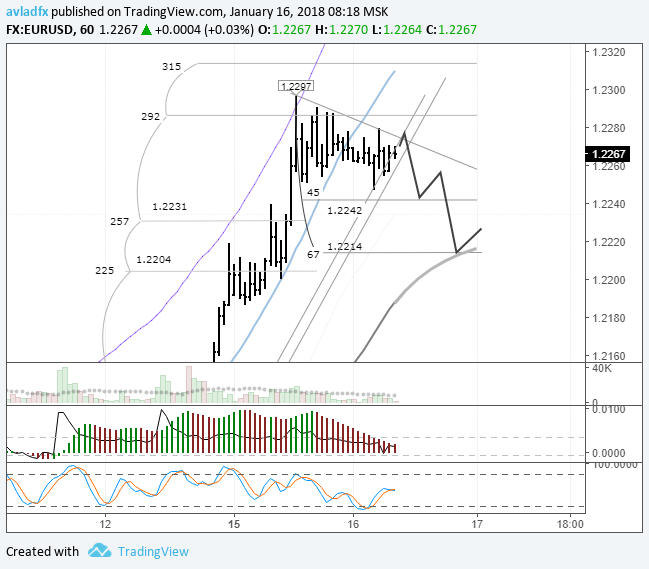 Fig 1. EURUSD rate hourly chart. Source: TradingView
Monday against Friday didn't work out. The euro bulls were relying on fundamental factors yesterday. During trading in Europe, the euro kissed the U4 MA line. From 1.2297, a downwards correction began. Continuing into the Asian session, the euro dropped to 1.2248.
At the time of writing, the euro is trading at 1.2266. The price has moved out of overbought territory and is currently perched on the trend line. The correction has been going for 19 hours now. Since hourly cycles point towards a declining euro, I'm expecting it to meet with the LB balance line. I won't consider buying any euros until the price returns to the balance line.
I've made a future projection of the LB line. Interestingly, it meets with the 67th degree at 1.2214. This is a great opportunity for sellers to bring the price down at least as far as the 67th degree. If the bigger timeframes begin to unload, we could see this go even further.
For the moment, concentrate on the 45th and 67th degrees and then we'll see how the crosses and majors are doing.