Previous:
On Wednesday the 24th of January, trading on the euro closed up. Steve Mnuchin, the US Minister of Finance's verbal intervention sent the dollar into freefall.
At the World Economic Forum in Davos, Mnuchin said that the dollar's decline is good for trade. In saying this, he gave the green light to speculators to short the dollar in the hope of improving macro-economic indicators.
The reaction on markets was swift. The euro rose against the dollar to 1.2415. In Asia, the euro rose further to 1.2443.
Day's news (GMT 3):
10:00 Germany: Gfk consumer confidence survey (Feb).
12:00 Germany: IFO – business climate (Jan), IFO – current assessment (Jan), IFO – expectations (Jan).
12:30 UK: BBA mortgage approvals (Dec).
14:00 UK: CBI distributive trades survey – realized (Jan).
15:45 Eurozone: ECB interest rate decision.
16:30 Eurozone: ECB monetary policy statement and press conference.
16:30 Canada: retail sales (Nov).
18:00 USA: new home sales (Dec).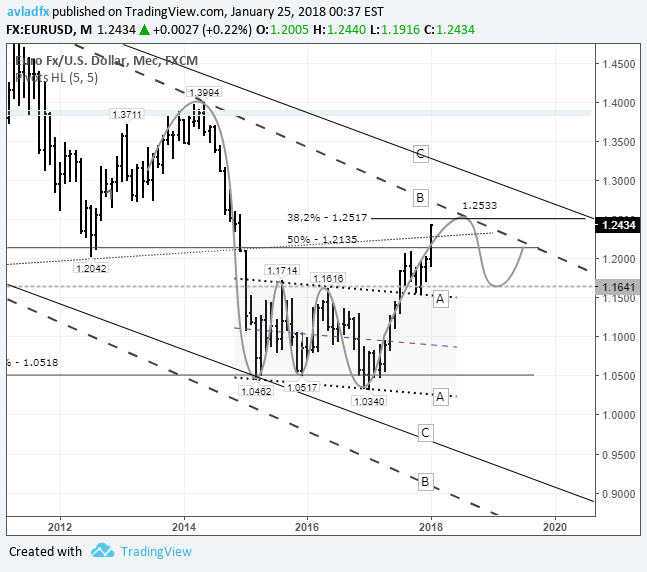 Fig 1. EURUSD monthly chart. Source: TradingView
Given that the Trump Administration isn't fazed by the dollar's decline, and that the ECB is equally unfazed by the euro's rise, the bullish trend that started from 1.0340 has strengthened. The euro has been on the rise for the last 13 months, closing down in only 3 of them.
On the hourly, timeframe, the euro is trading below the U3 line around the 180th degree. For now though, I'd like to draw your attention to the monthly chart to give you an idea of what's in store for the euro this quarter.
On the 10th of July, 2017, I made a prediction concerning what would happen in the event of a breakout of the A-A channel. I've adjusted the channels since then, so today's chart is different from the one I posted in July. Back then, I was expecting to see quotes rise to the trend line of the B-B channel.
1.2517 marks the 38.2% Fibonacci level of the drop from 1.6038 to 1.0340. If the trend line doesn't stop the bulls, there's a high likelihood that the euro will continue to grow as far as 1.31 (to the boundary of the C-C channel).
Today's key event for the euro is the ECB meeting on monetary policy and Mario Draghi's subsequent press conference. Given that the dollar has collapsed following Steve Mnuchin's comments, I don't think that Draghi can possibly sink the euro. If he does try to, traders will buy the euro on the dip.
Ongoing trade conflicts are to be the primary focus today, which will distract from other problems. In the coming days, I expect to see similar statements from different countries about the state of their national currencies. Traders seem to have forgotten about upcoming rate hikes by the US Federal Reserve.