Today, on the 12th of February, the US dollar on the whole is trading slightly down in the Asian session compared to Friday's closing prices. The US dollar index (DXY) is currently trading around the 90.04 mark (-0.22%), while the EURUSD pair is trading at 1.2287 ( 0.30%). This minor decline for the dollar is the result of a rebound on the EURUSD pair from the 1.2240 support.
Today's European and US sessions will pass without any major economic events or publications.
EURUSD
On the EURUSD pair's weekly timeframe (W1), we have a reversal candlestick model in the form of a bearish engulfing pattern: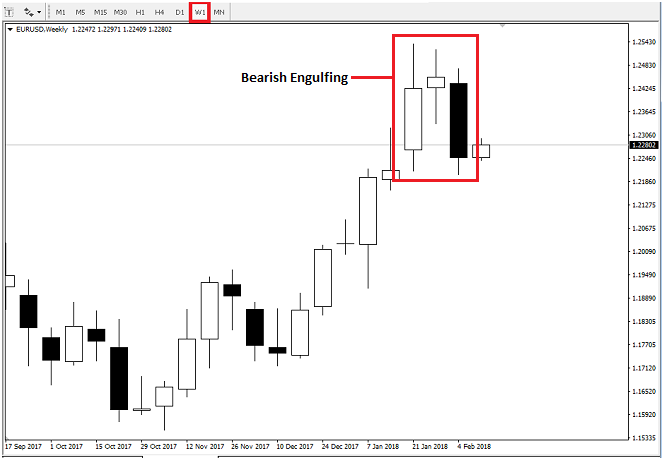 This bearish engulfment is a sign that the euro bulls are running out of steam. So, looking forward, we can say that there's now a higher likelihood of a correction occurring on the W1 timeframe of the EURUSD pair.
On the 4-hour timeframe (H4), however, the EURUSD pair remains in an upwards trend:
The pair is currently approaching the resistance line of the upwards trend, which in turn could hinder further growth on the euro.
On the hourly timeframe (H1), the EURUSD is pair trading within its previous consolidation range (1.2190 – 1.290):
In the event of upwards movement (scenario 1, S1), the EURUSD pair could rise to the "double top" level (1.24 – 1.25). However, if the pair moves downwards (S2), the euro will slump to 1.2080, to the high reached in the first week of January.
At the time of writing, the EURUSD pair is trading at 1.2283.