Previous:
On Tuesday the 26th of February, trading on the EURUSD pair closed down. The euro dropped to 1.2221, while the US dollar index (DXY) hit a 3-week high of 90.49.
The greenback then launched an attack on all fronts after the transcript of new Fed Chair Jerome Powell's speech was published. He gave the impression that interest rate hikes would proceed gradually and that more active measures can be taken to prevent the economy from overheating. As the dollar rose, so did US10Y bond yields, which jumped from 2.849% to 2.924% ( 2.63%).
The first hike to interest rates this year is expected to take place at the FOMC's March 31st meeting. Here, the committee will publish its economic outlook and Jerome Powell will hold his first press conference as chair.
Economic data:
Germany's preliminary CPI figures for February posted a 0.5% MoM increase in consumer prices, or 1.4% YoY (forecast: 0.5% MoM, 1.5% YoY, previous: -0.7% MoM, 1.6% YoY).
The preliminary reading of Germany's harmonised index of consumer prices for February came out at 1.2% YoY (forecast: 1.3% YoY, previous: 1.4% YoY).
Durable goods orders in the US in January saw a decline of 3.7% (forecast: -2.0%, previous: 2.6%).
Day's news (GMT 3):
10:45 France:  consumer spending (Jan), GDP (Q4), CPI (Feb).
11:00 Switzerland: KOF leading indicator.
11:55 Germany: unemployment change (Feb), unemployment rate (Feb).
12:00 Switzerland: ZEW survey – expectations (Feb).
13:00 Eurozone: CPI (Feb).
16:30 Canada: industrial product price (Jan).
16:30 USA: GDP annualised (Q4), core personal consumption expenditures (Q4).
17:45 USA: Chicago PMI (Feb).
18:00 USA: pending home sales (Jan).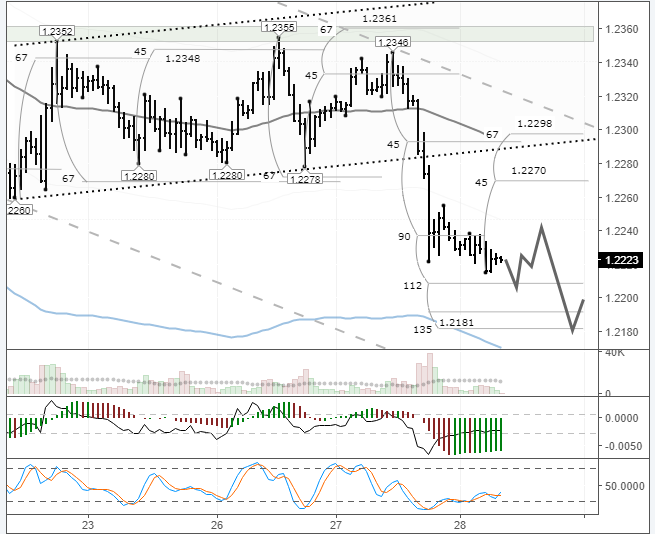 Fig 1. EURUSD hourly chart. Source: TradingView
I was correct in my prediction yesterday that the euro would decline during the second half of the day. I was wrong, however, about the scale of the fluctuations. Still, now it's clear what markets thought of the new Fed chair's speech.
The euro retreated from a high of 1.2346 to 1.2215 (-131). Sellers broke the daily trend line at 1.2265. If they break through 1.2205, this will pave the road towards 1.2080. If they continue on this path, they will then have 1.1976 in their sights.
Today, I expect the euro to slide against the dollar to reach the 135th degree at 1.2180. At the moment, most of the euro crosses are trading down. If this downwards trend continues, the price could jump to 1.2245 before recommencing the decline. If the crosses start rising, the EURUSD pair's recovery will be stronger, and could go as far at 1.2260.
From today's news, I think the most important is the US GDP figures.