Previous:
On Thursday the 8th of March, trading on the EURUSD pair closed down. I don't make predictions on payrolls day or on days when Mario Draghi has a press conference, as volatility surges and TA doesn't work.
The ECB maintained their key rate at its current level. The margin rate was kept at 0.25%, while the deposit rate was also left unchanged at -0.4%.
ECB president Mario Draghi announced that the regulator has upgraded its GDP growth forecast for 2018 from 2.3% to 2.4%. The forecast for 2019 remained at 1.9%. The inflation forecast for 2018 also remains unchanged at 1.4%, while for 2019; the forecast has been revised downwards from 1.5% to 1.4%. Draghi also said that Eurozone growth risks were balanced. He made no mention of increasing the bond purchasing program.
The euro reacted with a jump to 1.2446, before dropping to 1.2295 in today's Asian session. This type of trader activity is easily explained by the upcoming NFP report. Traders have closed their long positions on the euro to avoid any risks.
Day's news (GMT 3):
10:00 Germany: industrial production (Jan), trade balance (Jan).
10:45 France: industrial output (Jan).
12:30 UK: industrial production (Jan), manufacturing production (Jan), total trade balance (Jan), consumer inflation expectations.
16:00 UK: NIESR GDP estimate (Feb).
16:30 Canada: unemployment rate (Feb), net change in employment (Feb), capacity utilisation (Q4).
16:30 USA: unemployment rate (Feb), Nonfarm payrolls (Feb), average hourly earnings (Feb), average weekly hours (Feb), labour force participation rate (Feb).
18:00 USA: wholesale inventories (Jan).
21:00 USA: Baker Hughes US oil rig count.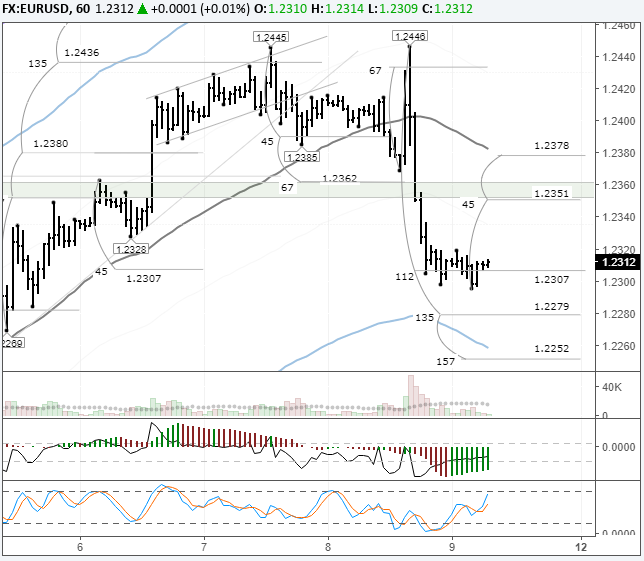 Fig 1. EURUSD hourly chart. Source: TradingView.
I've imposed some new Gann lines on the chart. The drop from 1.2446 amounted to 112 degrees. We've got a double top on the hourly timeframe, but believe me when I say this doesn't mean anything. If the NFP report is weak, the euro will easily recover yesterday's losses in the space of 30 minutes.
The NFP report is unpredictable, so it's pointless to rely on technical analysis. In the report, we should look out for how quickly average earnings are rising in the US, which could have an influence on US bond yields as well as on the Federal Reserve's interest rate plans. I think a correction to 1.2330 is likely ahead of the NFP.
Also keep in mind that US president Trump yesterday signed off on the aluminium and steel tariffs, which will come into force in 15 days. South Korea, among other countries, has threatened to file a complaint with the World trade Organisation in response to the tariffs.
Upon signing off on the tariffs, Trump said "If you don't want to pay tax, bring your plant to the USA".