Previous:
On Wednesday the 14th of March, trading on the EURUSD pair closed down. The drop started during the European session from the 112th degree and the trend line. The rate dropped from 1.2413 to reach 1.2361. The euro's drop was facilitated by Mario Draghi's speech. He said that a strong euro would temper inflation, which is currently at a low level and needs to become more sustainable before ending the asset purchasing program.
The market then entered a phase of high volatility following reports that President Trump is considering imposing tariffs on up to 60bn USD of Chinese goods in order to address America's trade deficit with China.
In the US session, the euro slumped to 1.2347 before closing at 1.2367 as weak US retail sales data weighed down on the dollar.
US data:
PPI (MoM) (Feb): 0.2% (forecast: 0.1%, previous: 0.4%).
PPI ex food & energy (MoM) (Feb): 0.2% (forecast: 0.2%, previous: 0.4%).
Retail sales (MoM) (Feb): -0.1% (forecast: 0.3%, previous: -0.1%).
Retail sales ex autos (MoM) (Feb): 0.2% (forecast: 0.4%, previous: 0.1%).
Day's news (GMT 3):
10:45 France: CPI (Feb).
11:15 Switzerland: producer and import prices (Feb).
11:30 Switzerland: SNB interest rate decision.
15:30 USA: initial jobless claims (9 Mar), NY Empire State manufacturing index (Mar), import price index (Feb), Philadelphia Fed manufacturing survey (Mar).
17:00 USA: NAHB housing market index (Mar).
18:45 Eurozone: ECB's Lautenschläger speech.
23:00 USA: net long-term TIC flows (Jan).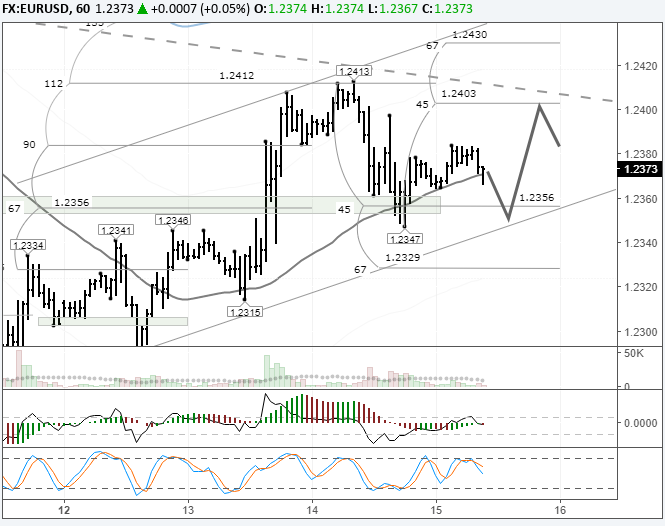 Fig 1. EURUSD hourly chart. Source: TradingView
My prediction that buyers wouldn't induce a breakout of the trend line yesterday turned out to be correct. They didn't even try testing it, giving way to Mario Draghi's speech. After dropping to the balance line, the EURUSD pair entered a sideways phase.
At the time of writing, the euro is trading at 1.2372. I reckon that fluctuations on this pair today will be limited to a range of 1.2348 – 1.2410. According to my calculations, the rate should drop to the trend line at 1.2350 (45 degrees) before rising to reach 1.2403 (45 degrees). So basically, I'm looking at movement between the 45th degrees.
1.2350 is a support level. If sellers manage to break it, the road to 1.2310 will open up. If the hourly bar closes below 1.2350, the case for growth disappears.