Previous:
On Tuesday the 27th of March, trading on the EURUSD pair closed down. The euro retreated to 1.2373 against a broadly resurgent dollar. This growth for the dollar was largely down to technical factors as well as an easing in tensions over the trade dispute between the US and China.
Bloomberg reported on Monday that US Finance Minister Steve Mnuchin has been discussing the trade deficit with Chinese Finance Minister Liu Kun and said he is hopeful that a deal can be reached.
The US has asked China to reduce tariffs on American cars, to give US companies greater access to China's financial sector, and for China to buy more US semiconductors.
Day's news (GMT 3):
11:00 Switzerland: ZEW survey – expectations (Mar).
13:00 UK: CBI distributive trends survey – realized (Mar).
15:30 USA: GDP (Q4), goods trade balance (Feb).
17:00 USA: pending home sales (Feb).
17:30 USA: EIA crude oil stocks change (23 Mar).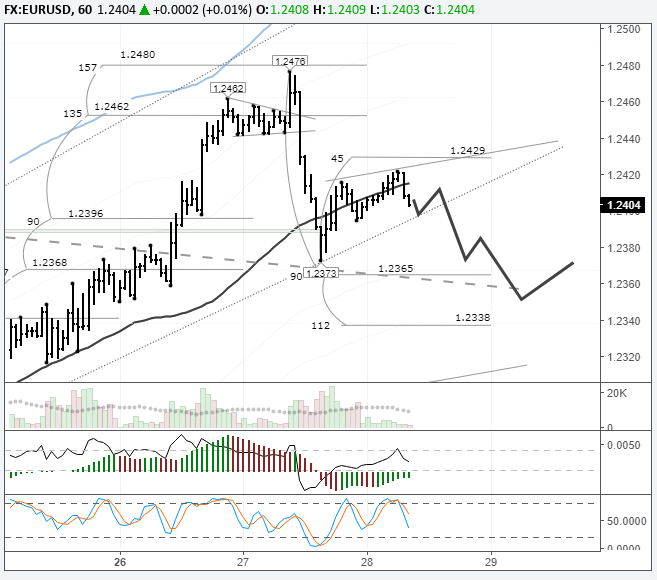 Fig 1. EURUSD hourly chart. Source: TradingView
The pair exited the symmetrical triangle upwards to hit the 1.2476 mark. Missing the 90th degree by 4 pips, the pair then rebounded downwards to reach 1.2432. On the back of a mass closing of long positions, sellers stood on the balance line at 1.2396 up until the US session. The drop eventually stopped at 1.2373.
The correction has been going on for 15 hours and now we're again seeing short positions on the single currency. At the time of writing, the euro is trading at 1.2394. Sellers are testing the trend line.
The hourly cycles suggest a declining euro up until 14:00 EET on the 30th of March. For now, I'm predicting a drop to 1.2353, taking Thursday's Asian session into account.
The euro crosses paint a mixed picture as does the US dollar. The dollar is rising against a lot of the majors, except for the pound and Aussie.
I'm ignoring the US GDP figures since this is a third reading and won't have much of an influence on markets. This week marks the end of the first quarter of 2018.