Previous:
On Wednesday the 28th of March, trading on the EURUSD pair closed down. The euro dropped from 1.2422 to 1.2300 (-122 pips). It looks like some stop levels were triggered as we went below 1.2370 and a new wave of euro sales commenced.
The dollar has made significant gains against most other currencies on the back of positive US economic data as well as President Trump confirming that a meeting took place between the leaders of North Korea and China. According to China, Kim Jong Un is willing to hold a summit with the US over the denuclearisation of the Korean Peninsula.
The 3rd reading of US GDP for the 4th quarter of 2017 posted an annual growth rate of 2.9% against a forecast of 2.5%. Pending home sales on the US real estate market also exceeded expectations.
The decline on the EURUSD pair is also down to technical factors, specifically the triggering of large sell orders as a result of the breakout of yesterday's low (1.2372).
Day's news (GMT 3):
10:00 Switzerland: KOF leading indicator (Mar).
10:55 Germany: unemployment change (Mar), unemployment rate (Mar).
11:30 UK: GDP (Q4), current account (Q4), net lending to individuals (Apr), consumer credit (Feb), mortgage approvals (Feb).
15:00 Germany: harmonised index of consumer prices (Mar).
15:30 Canada: GDP (Jan), industrial product price (Feb).
15:30 USA: personal spending (Feb), personal income (Feb), core personal consumption expenditure – price index (Feb).
16:45 USA: Chicago PMI (Mar).
17:00 USA: Michigan consumer sentiment index (Mar).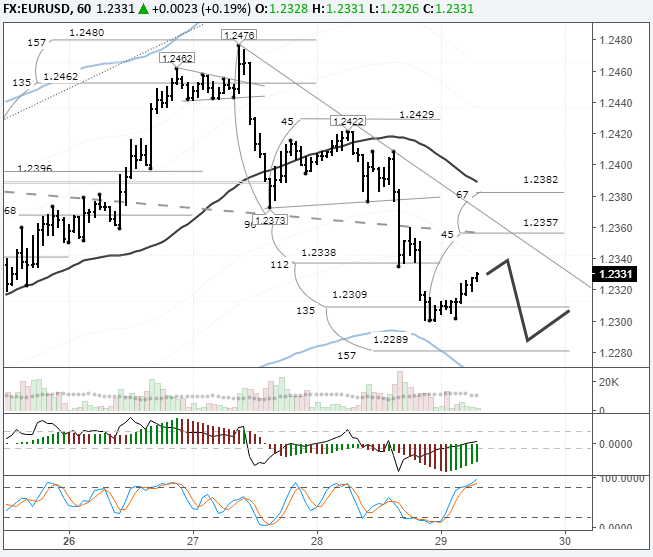 Fig 1. EURUSD hourly chart. Source: TradingView
By the end of the US session, sellers had been beaten back to the 135th degree at 1.2309. My predictions for yesterday came off in full. My targets were even reached ahead of schedule.
At the time of writing this review, the euro is trading at 1.2334. In Asia, the price is recovering as part of a correction to 1.2335. In today's forecast, I'm expecting the euro to drop to 1.2289. I should warn you that the area between the 112th and 135th degrees is a reversal zone, so the upwards correction could make it as far as the 45th degree at 1.2357. As for the drop, it hasn't ended yet. There's no bullish divergence between the AO and the price.