Previous:
On Friday the 6th of July, trading on the euro closed up. The euro strengthened against the dollar, undergoing two surges in the session. The beginning of the European session saw the euro jump to 1.1727, and 1.1768 in the American session.
The dollar was put under pressure following the publication of fresh US economic data, which turned out to be quite good. The dollar's positions were shaken due to rising unemployment and a decline in the average wage index. The latter is a signal of weakening of inflationary pressure, which could cause the Fed to take a break from implementing further rate hikes.
The US saw 213k new jobs in June (forecast: 200k). The data for April was revised from 159k to 175k, and from 223k to 244k for May. The overall revision amounted to 39k.
US unemployment in June rose to 4.0% (forecast: 3.8%, previous: 3.8%).
US average hourly earnings index in June stood at 0.2% (forecast: 0.3%, previous: 0.3%).
Day's news (GMT 3)
09:00 Germany: trade balance.
10:50 UK: MPC member Broadbent speech.
11:30 Eurozone: Sentix investor confidence.
16:00 Eurozone: ECB President Draghi's speech.
18:00 Eurozone: ECB President Draghi's speech.
22:00 US: consumer credit change (May).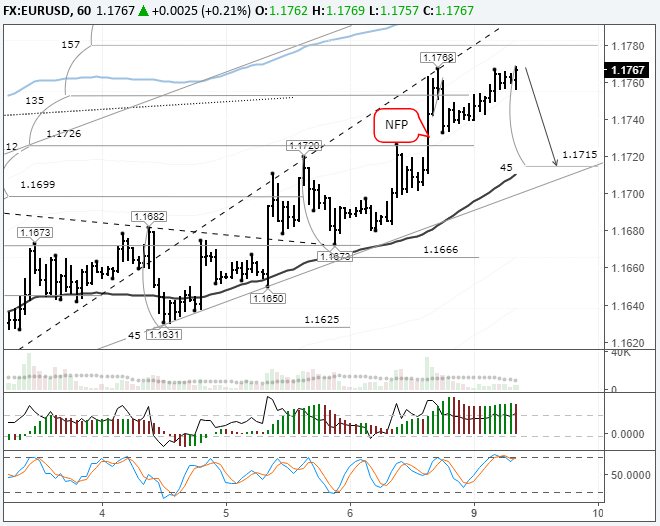 Fig 1. EURUSD hourly chart. Source: TradingView
Current situation:
At the time of writing, the euro is at 1.1769, with most euro crosses trading in positive territory, while the dollar remains in the negative.
In Friday's review I wrote that buyers were preparing to storm the 1.1720-1.1730 zone to open the way to 1.1835. They achieved their goal, but on Monday I expect a correction to the lb balance line (sma 55). A bearish divergence has formed between the price and the AO. The stochastic oscillator is in the sell zone. Since the euro has strengthened after the payrolls report, today the reverse "Monday vs. Friday" may work. In 6 minutes the hourly candle may close  the pin bar, sending a bearish signal.
The 45th degree is located at 1.1715 and there is a trend line going through 1.1711; both of which will be acting as supports today.
I won't be taking note of Draghi's speech, which will have a strong influence on the market only after the ECB meeting. He will give two speeches today; one at 16:00 and another at 18:00 (GMT 3).