Previous:
On Wednesday the 8th of August, trading on the euro closed slightly up. High volatility on the market was observed during the European session. The euro rose from 1.1573 to 1.1628 amid a lack of important events and news concerning Sino-US trade relations.
The Chinese authorities announced the introduction of import duties on goods from the United States in the amount of 16bn USD (25%) as a response to the US' tariffs set to take effect on the 23rd of August. By the close of trading, the euro recovered to 1.1620.
Day's news (GMT 3):
11:00 Eurozone: ECB economic bulletin.
15:15 Canada: housing starts s.a (YoY) (Jul).
15:30 Canada: new housing price index (MoM) (Jun).
15:30 USA: PPI (MoM) (Jul), initial jobless claims (Jul 30).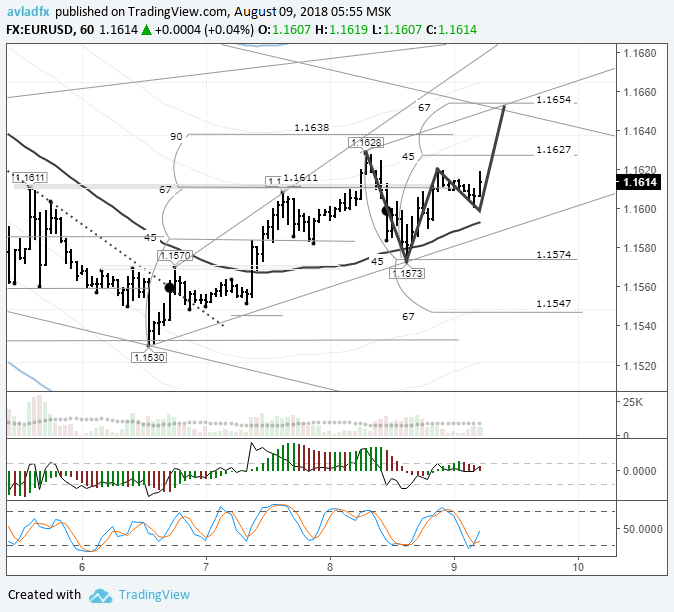 Fig 1. EURUSD hourly chart. Source: TradingView
Current situation:
I expected to reach 1.1665 on Thursday during the European session. On Wednesday, the geopolitical factor reduced the speed at which the euro could strengthen against the dollar. Despite the breakthrough of the trend line (L1,1530 - L1552), bulls were able to regroup around the Lb balance line and the 45th degree, winning back most of the losses by the end of the trading day. That's just how it goes. News makes the market move.
On Wednesday, the euro saw a false breakout of the trend line.
The price bounced from the 45th degree.
In Asia, the euro is rising against USD, GBP, and NZD. The EURCHF, EURCAD, EURAUD, and EURJPY crosses are all trading slightly down.
If the pair maintains its positive trend during the European session, then according to the W-shaped model (shown on the chart) I expect growth to the 67th degree (1.1654). Additionally, at this level, the trend line intersects with the upper line of the ascending channel. Bulls have enough momentum to reach 1.1690. Whether or not we will move there will depend on where the market goes when the London session opens.
Now let's pause for a second and turn our attention to US Treasury bonds. Should they drop amid the escalating conflict between the US and China, then the euro will sink as a result of risk aversion. If bond yields go unaffected by geopolitical events, then the decline will put pressure on the dollar and act as a support for the single currency.
In other news, I suppose it is worth paying attention to the ECB's economic bulletin.