Previous:
On Thursday the 17th of August, trading on the euro closed up. News that trade talks between the US and China are set to resume later this month brought about a correction on the dollar and, in turn, the euro. Market sentiment has shifted, but the big picture is still bearish.
The rate rose to 1.1409. By close, bulls had erased most of their gains. The catalyst for the drop was the US dollar index's (DXY) rebound from a session low of 96.32, which was a response to US data and a rise in bond yields.
US data:
Initial jobless claims: 212k (forecast: 215k, previous: 214k).
Housing starts: 1.168m.
Building permits: 1.311m.
Philadelphia Fed manufacturing survey: 11.9 (forecast: 21.9, previous: 25.7).
Day's news (GMT 3):
10:30 Australia: RBA Assistant Governor Ellis speech.
11:00 Eurozone: current account (Jun).
12:00 Eurozone: CPI (Jul).
15:30 Canada: CPI (Jul), Canadian portfolio investment in foreign securities (Jun).
17:00 US: Michigan Consumer Sentiment Index (Aug).
20:00 US: Baker Hughes US oil rig count.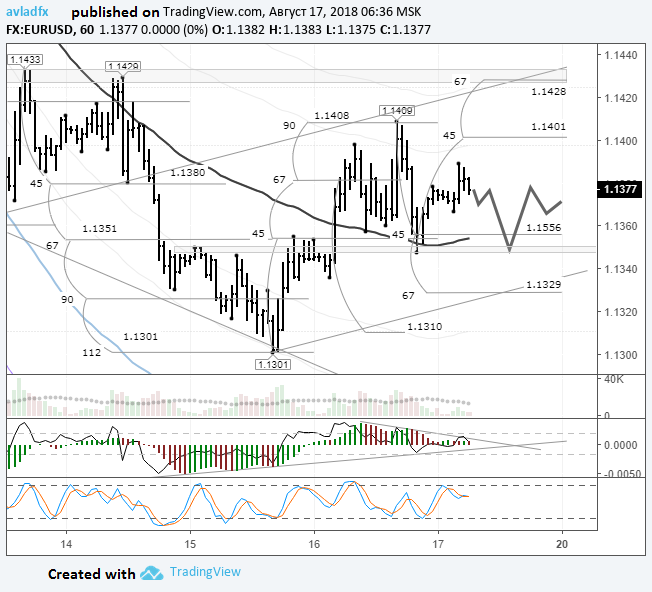 Fig 1. EURUSD hourly chart. Source: TradingView.
Current situation:
Yesterday turned out exactly as I expected. The bulls visited the 90th degree, from which the pair ricocheted downwards. The 90th degree isn't a reversal level, but the rebound to resume the trend on dollar index forced the euro bulls out of the long positions they had opened on the back of the initial correction.
The drop came to an end below the 45th degree around the balance line (sma 55). Today, I'm expecting to see our pair fluctuate between 1.1348 and 1.1409. From a technical standpoint, the pair looks set to continue declining, but if you look at the growth from 1.1301 to 1.1409, you'll notice the similarity this model shares with the current movement, just with smaller fluctuations.
The 4-hour indicators have unloaded and are now in neutral territory. The market is ready for some sharp fluctuations, although my model shows the pair dropping to 1.1350 with a subsequent rebound to 1.1379.
It's worth paying attention to the Eurozone's inflation data. It's important for the ECB. If the actual figures differ from predictions significantly, it will cause a high level of volatility on the market.