Previous:
On Friday, the 17th of August, trading on the euro closed up. The day turned out to be anything but calm. The movements were very impulsive. Volatility on the market was observed in the European and US sessions.
The driver of the pair's rise was the fall of the US dollar on the background of traders' propensity for risky assets after the release of weak US data and strong Canadian data. The Canadian dollar could act as an engine for growth for all major dollar pairs.
USD has fallen against CAD after the publishing of fresh inflation data in Canada. The rise in inflation has supported CAD, as the probability of another rate increase by the BOC grew this year.
MCSI failed to reach expectations. In August, the index fell to 95.3 points, compared with 97.9 points in July. The index was expected to rise to 98.0 points.
EUR is expected to recover to 1.1445 by the close of the day and week's trading.
Day's news (GMT 3):
9:00 Germany: PPI (YoY) (Jul).
13:00 Germany: German Buba monthly report.
18:00 US: FOMC member Bostic speech.
19:00 Germany: Germany Buba President Weidmann speech.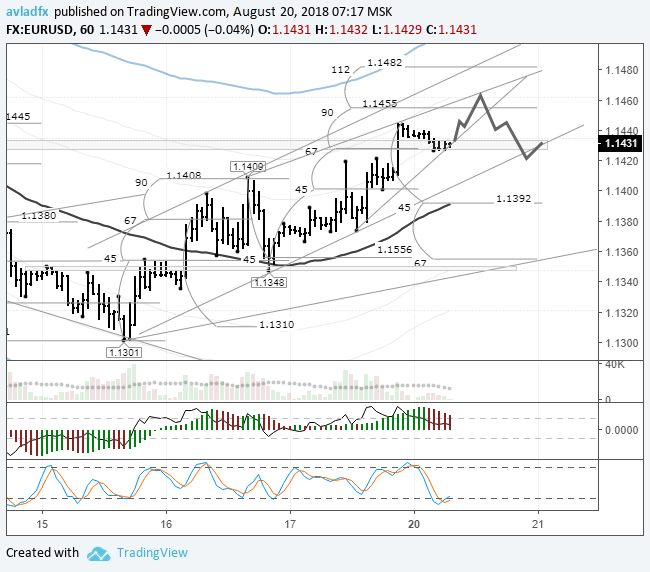 Fig 1. EURUSD hourly chart. Source: TradingView.
Current situation:
 My expectations that trading would be flat on the last day of the week were not justified. Buyers were able to close the fall at 1.1409 and hit a fresh high of 1.1433 from the 13th of August, 2018. They stopped the sellers and moved the market to a deeper correction phase.
Since on Friday the euro closed up, on Monday the price drop should be considered against Friday. But as the pair is stuck above the 1.1425-1.1433 resistance zone, and the stochastic oscillator is in the purchase zone, then according to the forecast I'm expecting an increase to 1.1464, just above the 90th degree. From there, I'm waiting for a fall to the trend line (1.1425), which traces its roots to 1.1301.  
The economic calendar is empty. If buyers cannot immediately go up, then the drop will begin without growth. In this case, the reduction target will be at 1.1410. If it does not stand, then we fall lower to 1.1392 (the 45th degree).