Previous:
On Monday, the 20th of August, trading on the euro closed up. Following EURUSD's daily decline to 1.1394, growth returned with renewed force. The price was supported by speculation on the upcoming trade talks between the US and China, which will be held on the 22nd and 23rd of August. US 10-year Treasury yields fell, and demand for risky instruments has grown.
The euro recovered all previously lost positions against the dollar, updating the weekly high at 1.1491.
Day's news (GMT 3):
9:00 Switzerland: trade balance (Jul).
11:30 UK: public sector net borrowing (Jul).
13:00 UK: CBI industrial trends survey - orders (MoM) (Aug).
15:30 Canada: wholesales sales (MoM) (Jun).
23:30 US: API weekly crude oil stock (Aug 17).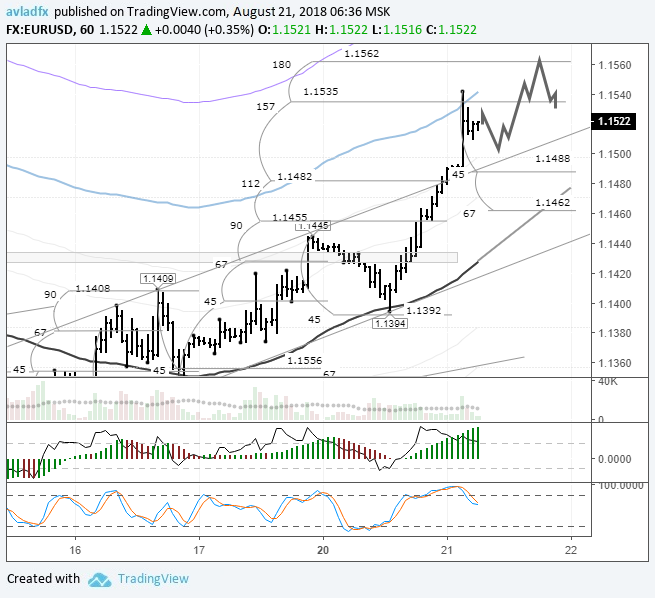 Fig 1. EURUSD hourly chart. Source: TradingView.
Current situation:
My expectations were met with the drop in prices to the trend line. I didn't even consider the pivot and recovery to 1.1491. During Asian trading, the euro rose against the dollar to 1.1542. The topic of China came to the forefront. In addition, you can factor in Trump's disagreement with Powell on raising rates.
The price reached the upper border of the MA channel (deviation of 1% from sma 55). This means the market is ready to return to the Lb balance line. At the current bar, it is passing through 1.4311. If we calculate the drop in the average speed of the last downward correction, the price will meet Lb balance line at approximately 19:00 GMT 3.
It is also worth noting here that US President Trump does not expect much from negotiations on trade with China in Washington. On Wednesday, the US Federal Reserve will publish the minutes of the US Federal Reserve meeting. In September, another rate increase is expected.
Since the 135th degree was passed and the growth was sharp, buyers will try to update the maximum. When the price reaches U3, it either bounces and moves to lb, or moves upwards in the form of a saw tooth model. The beginning of the model can be seen in the chart.