Previous:
On Thursday the 23rd of August, trading on the euro close down. After an upwards correction to 1.1591, the euro slid to 1.1530. This drop was facilitated by a statement from the Kansas City Fed Chief Esther George that the central bank needs to continue raising interest rates this year and perhaps into next year. She believes that two more rate hikes this year could be appropriate.
US data:
Initial jobless claims (17 Aug): 210k (forecast: 215k, previous: 212k).
Markit manufacturing PMI (Aug): 54.5 (forecast: 55.0, previous: 55.3).
Markit services PMI (Aug): 55.2 (forecast: 55.9, previous: 56.0).
New home sales (Jul): 627k (forecast: 645k, previous: 638k).
Day's news (GMT 3):
09:00 Germany: GDP (Q2).
11:30 UK: BBA mortgage approvals (Jul).
15:30 US: durable goods orders (Jul).
17:00 US: Fed's Powell speech.
20:00 US: Baker Hughes US oil rig count.
24h US: Jackson Hole symposium.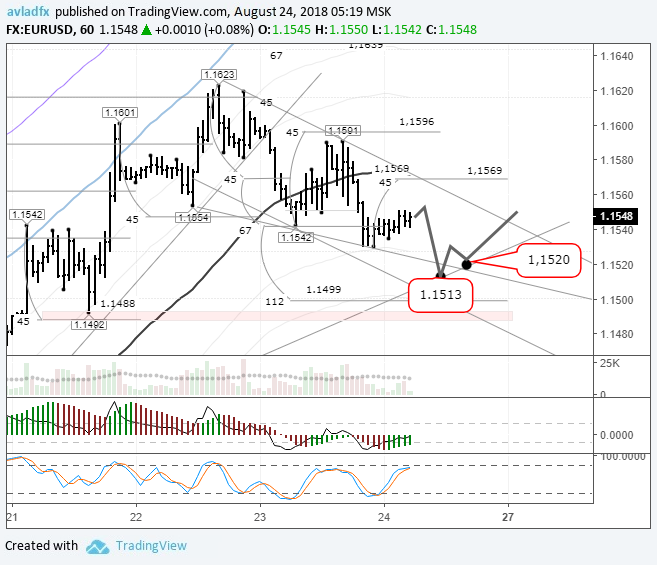 Fig 1. EURUSD hourly chart. Source: TradingView.
Current situation:
My expectations of a correction yesterday are still playing out now. Sellers hit a new low of 1.1542 after which trading continued around the 67th degree. It would have been better had the bears continued shorting the euro into the Asian session following on from yesterday's US session.
The trend line runs through the 1.1510 mark. If the drop continues, it will meet this line at 12:00 EET at 1.1513. If buyers put up a fight at 1.15, the drop may be stopped at 1.1520.
Fed Chair Jerome Powell is set to speak at the Jackson Hole symposium today. This will be important for the dollar. If he starts talking about monetary policy, we can expect an increase in market volatility. If the bears are feeling weak today and they don't manage to break through the trend line, we can expect an upwards rebound. It'd be a good idea to close all short positions, or at least some of them, around 1.1510 – 1.15.
Talks between the US and China are being held in Washington. We'll have to wait and see how that turns out and what Donald Trump will tweet about it later.