I guess that Monday wouldn't be the same if we didn't do an analysis of the EURUSD pair, especially since the last two weeks have been pretty remarkable. Two weeks ago, the price created an inverse head and shoulders pattern (yellow rectangle) but the real upswing happened last week after the bulls defended the neckline (blue) as the closest support.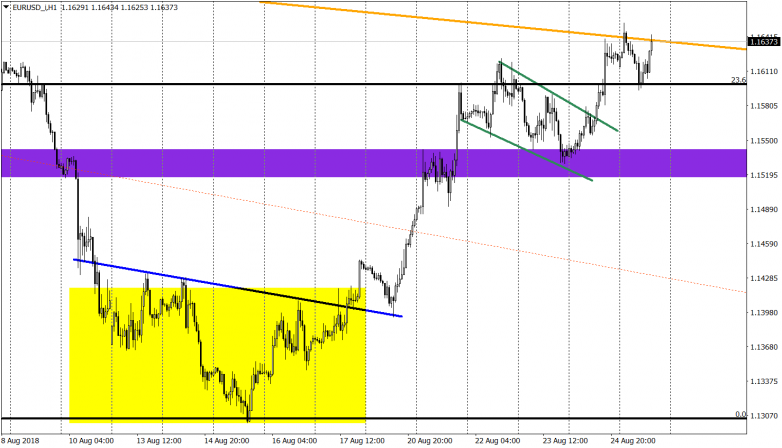 The decisive breakthrough happened last Tuesday when the pair broke the horizontal resistance at 1.1530 (violet area, this is the long-term neckline of the big H&S pattern). After the breakout, the violet area was confirmed as a support and that triggered a buy signal for the coming weeks (the pullback from the local lows created a false breakout pattern, which is usually a very strong sign for movement in the opposite direction).
At the beginning of the week, we had a small reversal, which was caused by the mid-term downwards trend line (orange). The second part of the day has brought with it a weaker USD and another attempted assault from the euro bulls. In my opinion, this resistance should be eventually broken, maybe not today, but definitely in the near future. This should allow us to see the EURUSD go much higher.