Of all of the most popular instruments that you have on your platform, the most interesting situation can be seen on gold. This instrument has been mentioned here many times in the past few days, and our analyses were spot on! In our previous pieces about this commodity we said multiple times that gold is in the best place ever for a reversal, and here we are: the reversal is happening.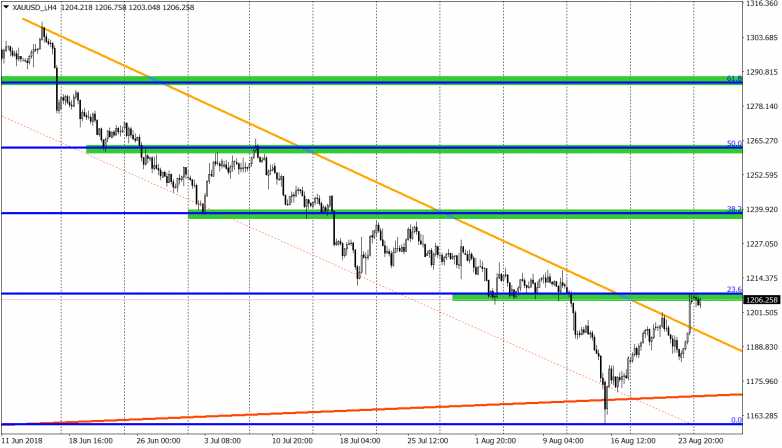 Today, buyers met the first important resistance – 23.6 % Fibonacci. On Friday, the price broke the midterm downwards trend line (orange). So, we have both in the same time frame: a positive and a negative factor. In my opinion, the fact that the price is below 23.6% Fibo is just a pause. In the next few days, we will mostly likely witness a breakout and an upswing aimed at the next important target – 38.2% Fibonacci.
The second part of the European session on Monday brings us a weakened USD, which vastly helps gold to keep the buying pressure on the Fibonacci resistance. The stage is being set for a decisive attack. Positive short-term sentiment towards XAUUSD will be denied once we see a strong bounce from the current levels, which, for the time being, is less likely to happen.