We will start this week with an analysis of EURUSD, which for the past few days, has not been able to really pick a direction. The pair has been changing sides frequently, moving back and forth from iH&S to H&S patterns (blue and orange rectangles). Let's dig a bit deeper, shall we?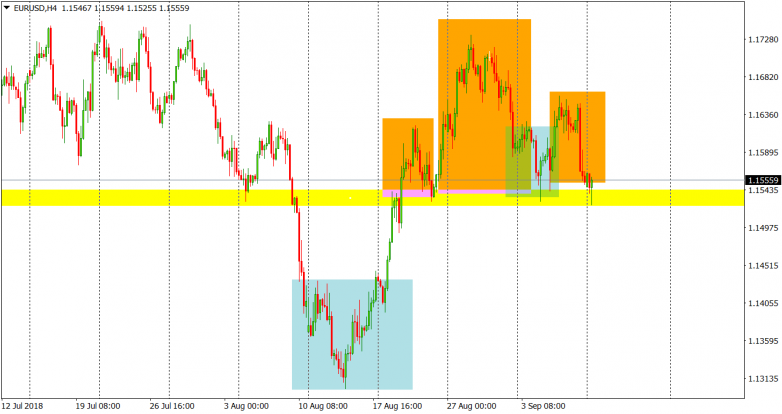 The pair had an awesome sell signal in the middle of August (in theory), but it got quickly denied with the use of the iH&S pattern. After this, it came back above the major S/R level (yellow, 1.153), which in theory was very positive. In theory again, because as we can see now, the pair is struggling to keep the high levels here. The new week is starting with the hammer candle on that yellow area. That will be an ultra important buy signal once this support is definitively defended. On the other hand, if the pair closes the day below 1.153, this will be a signal to go short.

In the midst of this Monday morning optimism, chances are likely that we will see a bounce. Buying on a support is one of the most important principles of technical analysis, so maybe more traders will join this movement pulling price vastly higher.