Gold is really struggling to climb higher. Buyers had high hopes and they still have great intentions, but they just cannot increase the momentum after the bounce from the middle of August. Many traders are thinking that 1,160 USD/oz is a hard bottom and that we should not get any lower.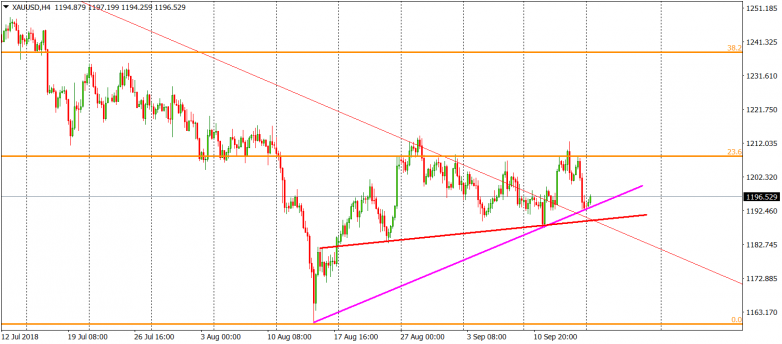 The correction that started on the 16th of August stopped on the first important Fibonacci level -23.6%. Bulls tried to break that area twice and both times were unsuccessful. That creates a potentially very negative situation here. To estimate what the future of Gold will be, we need to carefully observe two dynamic supports. The first is the mid-term upwards trend line (pink), and the second one is the neckline of the double top formation (orange). As long as we stay above those two, buyers can still have hope.
A bearish breakout of those supports will bring us a strong sell signal and most likely a reversal. After the bounce from Friday (additionally shaped like a head and shoulders formation), the chances for that are quite high.