The new week starts with few very clean technical setups! This could be a great week for the technical traders. So, all speculators using price action should check this out!
The cleanest, and in my opinion, the best setup overall, is the USDJPY, where we have a nice buy signal. USDJPY has made the same correction 4 times in a row (grey)! It all started in the middle of September and since then, every bearish correction has come to around 45 pips. That's the first thing. The second point is that the price defended the horizontal support at 112.4 (yellow). Slightly below that line was a mid-term upwards trend line (blue), which after today's upswing looks pretty safe.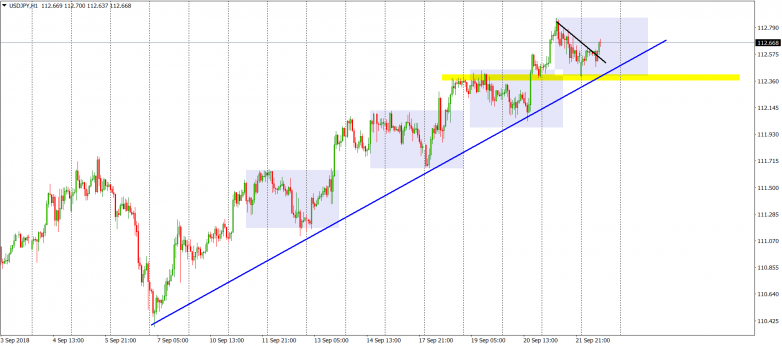 To sum up, all supports were defended and we are ready for a new bullish wave. The potential target for this movement is at 113.15, which is 50 pips higher than the current rate. This is just the first one though. In my opinion, using this momentum, we should go even higher. The buy signal is on as long as we stay above the yellow line. A breakout here is obviously possible but the probability is really low.