Monday started with a nice upswing on the EURUSD pair, setting the bullish sentiment for this week. The situation here looks very promising, which should come as no surprise as EURUSD has been building this positive sentiment since the middle of September.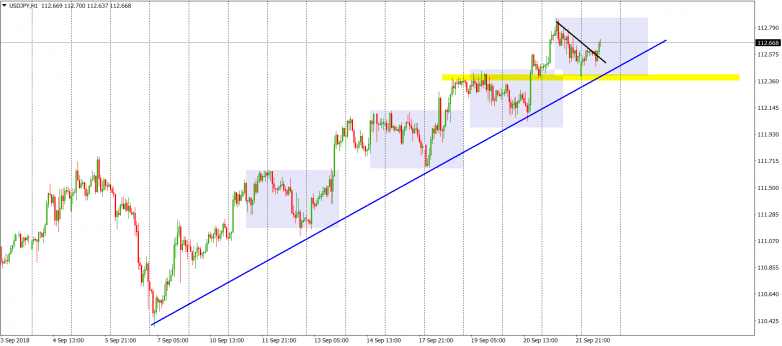 The location of the bounce that we are experiencing now is no coincidence. EURUSD defended the horizontal support on the 1.173 (yellow). What is more, here we also got a correction equality pattern (around 80 pips, grey). In addition to that, the upwards trend line (blue) is also safe and remains intact. As you can see, we have three bullish factors at once, which means that traders should have no doubts.
The buy signal will remain on as long as we stay above the yellow line. If the price closes today below that, then it will be a signal to go short, however the chances for that are low. Besides that, there's not much to add here. This setup is pretty clean.