On the SP500, last week was replete with new all-time highs. If this came as a surprise to you, then you are probably relatively new to the market. We have many reasons to think that the upswing should be continued.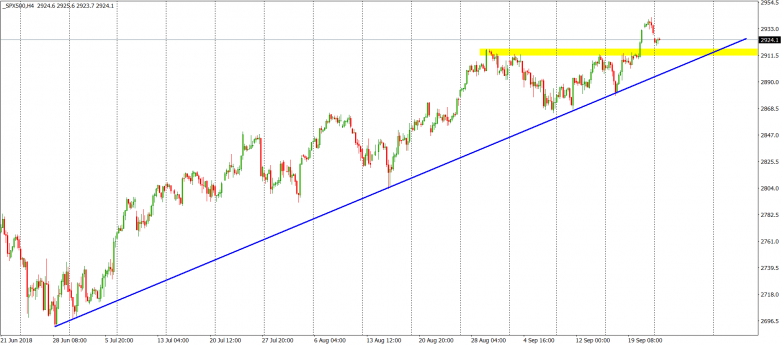 Anyway, the scenario here was rather typical. The price made a V-shaped reversal, from the major upwards trend line and went higher. In the same time, the price formed an ascending triangle pattern, promoting a further upswing. The price broke the horizontal resistance (yellow) and went up, setting the new ATH. What we're seeing now is normal. Following the breakout of the resistance, the price is currently testing that as a support (yellow). According to the rules, this is where we should see a bounce. The chances for that are quite high.
Positive sentiment in the market will shift should the price break the blue upwards trend line, however, the odds for that are very limited. Any decline would be a great opportunity for another V-shaped reversal – which would put a smile on the face of American investors.