Previous:
On Monday the 10th of June, trading on the EURUSD pair closed slightly down. Markets were calm, with the pair trading around the LB balance line after the US and Mexico reached an agreement on border policies. If the agreement isn't adhered to, tariffs will be increased. In such an event, investors will retreat towards safer assets. For now, everything is peaceful on the Forex market.
Day's news (GMT 3):
11:30 Eurozone: Sentix investor confidence (Jun).
11:30 UK: claimant count change (May), ILO unemployment rate (Apr), average earnings (Apr).
15:00 US: PPI (May).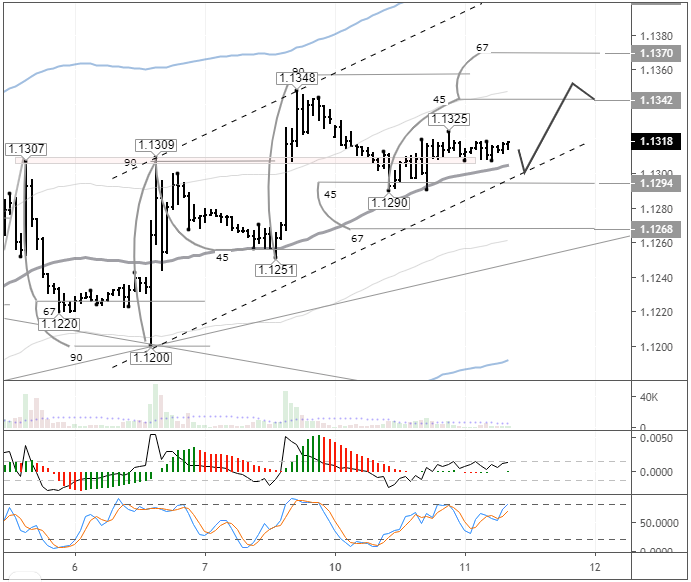 Current situation:
At the time of writing, the euro is trading at 1.1315. I expect to see a test of 1.1300 today, followed by a rebound from 1.1350. I can't see the pair going any higher than that due to continued uncertainty over the US-China talks. On Monday, US President Donald Trump threatened an additional 300bn USD worth of tariffs on China if President Xi Jinping doesn't come to the G20 summit on the 28th and 29th of June.
While speculators are already used to Trump's aggressive rhetoric, they're in no hurry to open any positions on riskier assets. There's no significant news for the euro today. If there's going to be anything happening today on the major pairs, it will be via the EURGBP cross in response to Brexit developments.