Previous:
Trading on the majors against the US dollar was mixed last week. The Swiss franc made the biggest gains at 0.98%, followed by the yen at 0.84%, and the euro at 0.83%. Moving in the other direction, the pound shed 1.11%, followed by the Kiwi dollar (-1.10%), the Aussie dollar (-0.22%) and the Canadian dollar (-0.10%).
Trading on Friday was mixed. During the course of the day, we saw three rises and three declines. The US dollar dropped slightly against the safe havens and strengthened against the pound. The pound slumped following disappointing UK GDP data, while also experiencing downside pressure over Brexit uncertainty. Markets are preparing for the worst. There is still an appetite for risk due to Trump's remarks that the trade talks planned in the US for September may not happen.
Day's news (GMT 3):
21:00 US: monthly budget statement (Jul).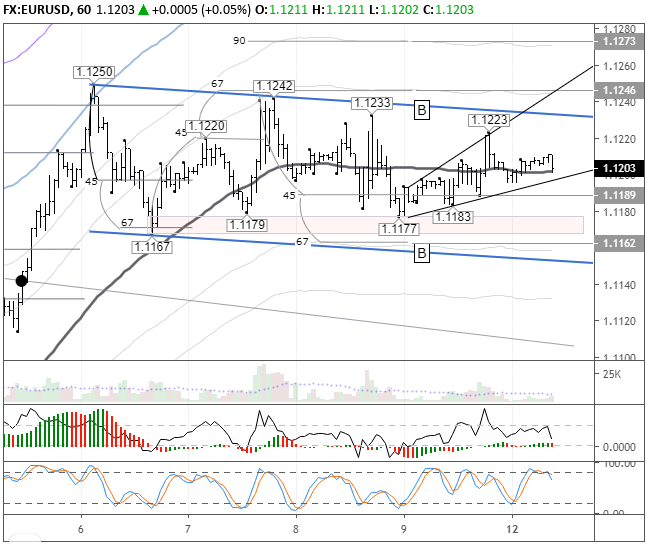 Current situation:
The appetite for risk is propping the euro up above 1.1177. Within Friday's sideways trend we got a broadening wedge formation, which is a sign of uncertainty. There's a support level at 1.1197. Considering that the economic calendar is empty, I think we'll get a decline to 1.1177 today, and ideally to 1.1155. Moreover, while Trump has been diverting attention away from Italy, talk of snap elections and a change of government could return today.