Dear Clients,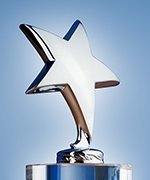 When it started to seem that everything was already decided, the tenth round of our Analyst Contest brought some real surprises! First of all, the prize-winners list has undergone a full overhaul with the pack completely shuffled.
Although Oleg Naumenko and Sergey Makarov managed to hang on to their second and third positions from last round, the winners are completely different from those of round 8.
The biggest surprise of all – missing not only out on top spot, but the top five in general – is the overall leader, Nikolai Ludanov, being absent from our winners. Such a turn of events just once again confirms that no one is secure from a fall from grace in our Analyst Contest. By the way, we are quite sure that Nikolai will be able to reinstate his position amongst the winners in the very near future. This is just another reason as to why those that have their sights firmly focused on ultimate victory should in no way let up!
The final rating for the 10th round:
Gleb Kabanov — 100 USD;
Oleg Naumenko — 90 USD;
Sergey Makarov— 80 USD;
Alexander Kotlyarov — 70 USD;
Vin Coco — 60 USD.
Congratulations to our winners and a reminder for other participants: the fate of the prizes at stake in the next round is in your hands as you can win with just one analysis!
Best Regards,
Alpari