Dear clients,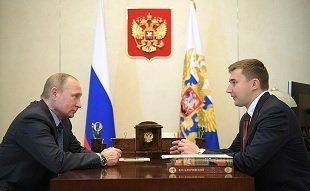 Russian president Vladimir Putin met with grandmaster Sergey Karyakin today at the president's residence on the outskirts of Moscow, during which the pair discussed the future of Russian chess. The Russian head of state thanked the young chess player for his significant contribution to the development and popularisation of chess in the country. In response, Karyakin invited the president to join him at a recently-opened chess club on Gogolevskiy Boulevard in Moscow, where these is also a chess museum.
The international financial brand Alpari and its owner, Andrey Dashin, have been sponsoring Karyakin for more than 5 years now. This ambitious sponsorship program was undertaken with the mantra of "Returning the chess crown to Russia" and has already helped Sergey reach a real breakthrough in his career, winning some emphatic and resounding victories at prestigious international matches in the process. The peak of his success so far was the match for the title of world chess champion against Norwegian Magnus Carlsen, which took place in November 2016.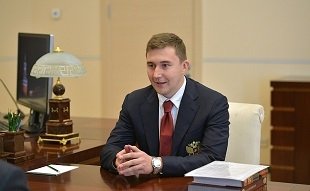 Earlier this year, the Alpari brand and Sergey Karyakin extended their cooperation agreement once again. Financial support will be a key factor in Sergey's preparations for the major chess tournaments of the near future. Moreover, as part of cooperation with Alpari, Sergey Karyakin will this year do a tour of Russian cities, where he will be holding master classes, sharing his knowledge and experience with aspiring chess players.
Best regards,
Alpari
Images sourced from Kremlin.ru