Dear clients,
We're pleased to announce the results of our Top Portfolio Manager competition for the 4th quarter of 2017. Competition rounds are held every quarter, where investors compete to assemble and manage the most lucrative investment portfolio.
The prize fund for each round is 1,800 USD, which is shared among the top three participants. We'd like to congratulate all the prize-winners of this round and we conducted a short interview with the overall winner, who shared with us some of the secrets of their success.
1st place - Sergey Tagirovich, prize: 1,000 USD.
Portfolio - ATSerg RUB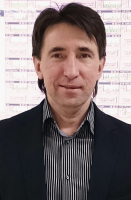 Hello Sergey. Tell us a little about yourself, have you been involved in investing for long?
I started investing when I joined Alpari in 2016. It so happened that I worked closely with financial institutions, although I'm just a technical specialist. There came a point when I decided that I need to actually earn money, not just work with it! So, I decided to try my hand at investing.

How did you hear about Alpari and what made you decide to take part in our contest?
I'm a technician, so naturally, I heard about Alpari on the Internet. This isn't the first time I've competed in the contest, nor is it my first victory. I first decided to take part purely out of curiosity and to see how well I could do against other amateurs.

What was your main criterion when selecting PAMM accounts for your portfolio?
The main thing I looked at was how strictly the manager followed their money management policy and their chosen trading strategy. I also tried to go for less aggressive accounts.

Have you changed the composition of your portfolio at all or is your success down to a solid choice of reliable managers?
I didn't change any accounts on my portfolio during the contest except for a few with low volumes; aggressive accounts that literally had just a few transactions on them and were already in the red.

Did you get any new investors on your account during the contest round? Did it influence your work at all?
No, there weren't any new investors. This was expected, given the portfolio's unfortunate history. Still, I'm not planning to close it. Attracting investors isn't a priority for me at the moment.

What are your plans for the future? Will you continue to work on this portfolio and accept new investors?
I am planning on continuing with my work on this portfolio, yes. My main task is to overcome my personal losses, since most of the funds in the portfolio are mine. Concerning investors, they aren't always a good thing for portfolio managers. They often bring heavy losses with them, not only to themselves, but to other investors, as they withdraw their funds at the worst possible time during a decline. To keep risk to a minimum, it's best to have a lot of equity on the portfolio. Managing a portfolio is more difficult. The risks are higher since you're not the one managing the accounts. In general, I like investors who are team players and don't try to play against you. Unfortunately, however, it's difficult to get people to work as a team. Maybe my account's long history as well as my attitude towards it could help with this. Perhaps investors will be more trusting and not try to cash in every time their account enters a downturn.

Are you planning to create any more portfolios with higher returns, or, conversely, with lower risk?
I'm not planning to make any more portfolios. The uptrend that's been developing on my portfolio over the last 5 months is good enough for me. At least it will be if the trend continues.

What advice would you give to novice investors?
I'd say that investors shouldn't get carried away when they make a profit. In Forex, you can lose money just as quickly as you earn it. Ideally, you shouldn't use your profits to invest in new accounts, but rather you should withdraw them to work with less risky instruments. Still, I understand that most people enter the market with small deposits and try to multiply them. One very important aspect is strictly adhering to your money management policy; selecting a strategy and following it religiously. Don't try to transfer funds in your portfolio from one account to another in the hope that you'll make a big profit, this is a big mistake. Investment doesn't yield quick results; that's what gambling is for. When investing, you need to be realistic about time periods.
2nd place - Alexander Mitin — prize: 500 USD.
Portfolio - HAPPY STAR
3rd place - Ilya Obozniy — prize: 300 USD.
Portfolio - Gehenna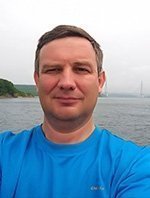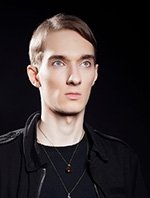 Those who want to prove their investment skills and compete for the top prize of 1,000 USD can take part in the next round. You can find more information about the contest and how to enter on our website.
We offer all prize-winners our sincerest congratulations and wish all contestants the best of luck in the next round!
Best regards,
Alpari