Dear clients,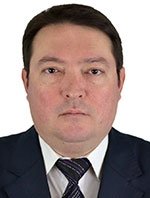 The results of our Successful Investor competition for December are in. The winner of this round is Navfal Khamidovich from Tashkent, who managed a 172.31% return on his investment for the month. As a prize, Navfal will receive 500 USD on his transitory account. We offer Navfal our sincerest congratulations and wish him further financial success in the future!
Alpari's Successful Investor competition is now in its sixth year, and in this time has gained popularity among clients all over the world. Participants don't even need to actively trade. According to the competition rules, the winner is the person who shows the highest return from investing in PAMM accounts over the course of a month.
The next round of our Successful Investor competition is already underway. Requests to participate are accepted throughout the duration of the round, which lasts a calendar month. The winner of each round receives 500 USD. Valuable prizes await you so sign up now and become a winner!
Best regards,
Alpari