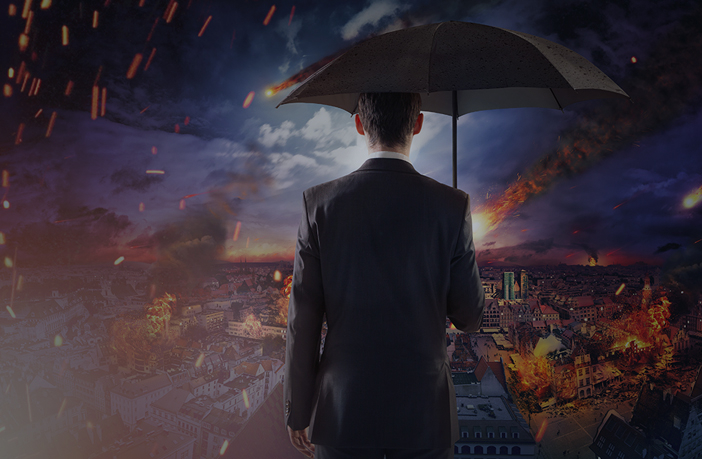 1. EU Bourses and GBP Tumble as Brexit Deadline Looms
News of a possible breakthrough in the Brexit saga from both the UK and EU sides have pushed the GBP higher yesterday but the rally was cut short after the Democratic Unionist Party (DUP) leader Arlene Foster said that further work is required before her party would back any fresh Brexit agreement. In any case, negotiating teams from the U.K. and EU are entering their final day of Brexit talks this morning with hopes that a deal can be reached before the next crucial EU summit. Since nothing has really been agreed yet we should continue to monitor the situation closely for any new developments.
2. U.S. Backs Hong Kong Protesters
The U.S. House of Representatives passed a bill requesting various government departments to consider whether recent political developments in Hong Kong require the U.S. to change the region's special trading status. China responded with stricter countermeasures for the HK protesters and stated that the Chinese side would also reconsider its stance in the trade negotiations and find ways to safeguard its best interests. These could be first signs of another vicious trade war cycle and Phase 1 deal could fall apart again.
3. U.S. Stock Markets Close in the Green
Stock markets in the US closed in the green as big banks like J.P. Morgan Chase, Citigroup, Wells Fargo and Goldman Sachs kicked off earnings season by surprising Wall Street to the upside. What is more, the Fed re-launched its "Non-QE" of $60 billion monthly which is clearly helping stock markets up and driving the USD lower. It should be noted however that the IMF outlook worsened, downgrading growth for 2019 to 3 per cent, its slowest pace since the global financial crisis. 
4. Forex Preview: USD Recovers, GBP Wobbles
The USD was initially weakened this morning by the risk-on mood and more so by the dovish Fed's actions. The greenback later recovered somewhat as EU bourses opened lower on concerns over whether a last-minute Brexit deal is really feasible. Elsewhere, the EUR/USD finally broke the 38-Day MA to the upside with good chances of pushing significantly higher now if further positive Brexit developments transpire today.  
5. Oil Prices Steady, Gold Dips 
Oil prices steadied on Wednesday on signals from OPEC and its allies that further supply curbs could be possible and the IMF downgrading its oil expectations. Elsewhere, XAU/USD remained below the key $1500 amid a strong risk appetite yesterday and what seems to be the leftovers of a broader market optimism with regards to trade negotiations and a Brexit deal both of which remain uncertain. 
You can find and trade CFDs on all of the above-mentioned assets on BDSwiss Forex/CFD platforms.
Sources:
Reuters Oct 16, 2019 3:53 AM ET
CNBC Oct 16, 2019 2:48 AM ET
Investing Oct 16, 2019 05:20 AM ET
Bloomberg Oct 16, 2019 05:20 AM ET
Your capital is at risk. T&Cs apply