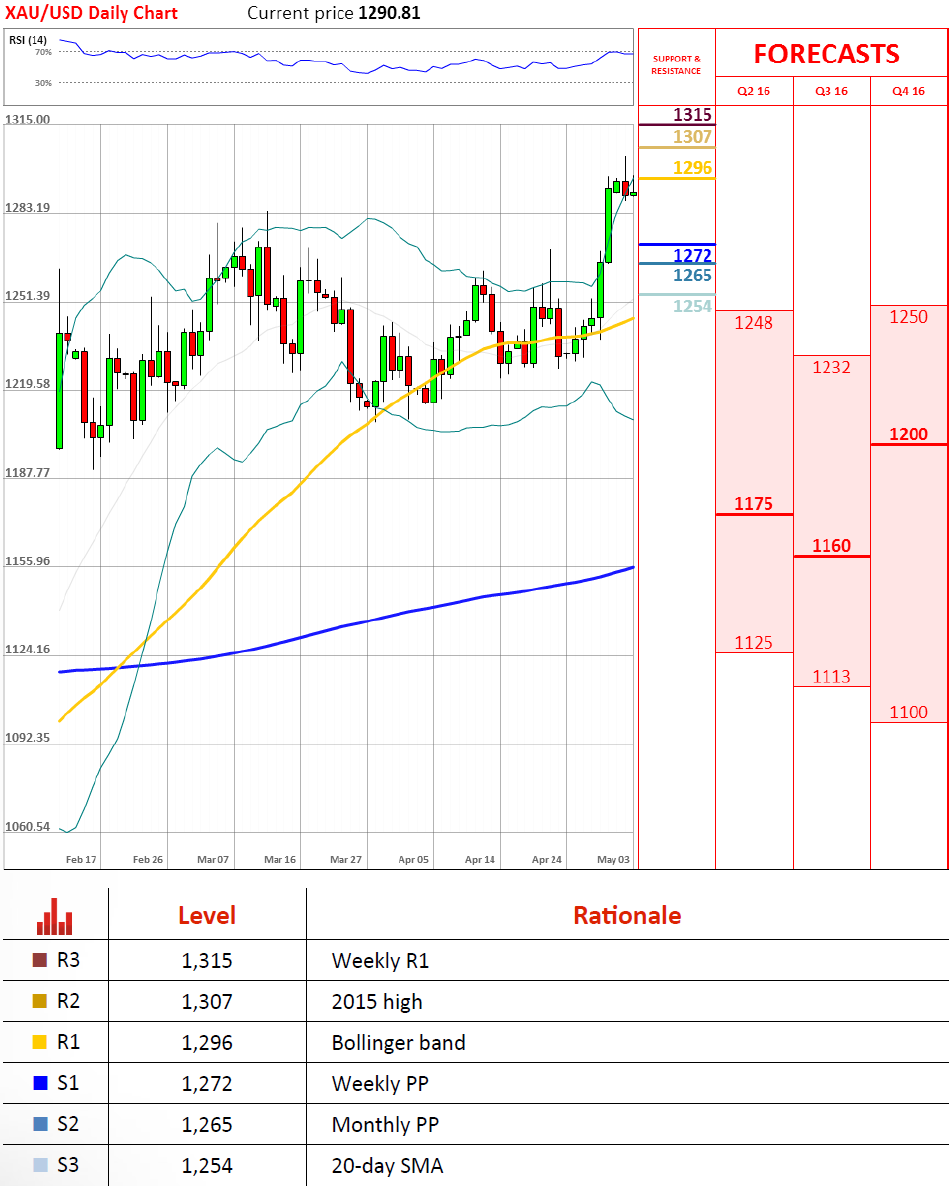 © Dukascopy Bank SA
"I think gold can reach $1,300-$1,400 in the second quarter. Investors are following the yen-dollar movement and central bank decisions, and the ETF inflows are a very good sign."
- Wing Fung Financial Group (based on CNBC)
Pair's Outlook
The winning streak of gold futures tried to extend as far as 1,304 on Monday, but the bears regained momentum by the end of US trading and closed the spot below the vital 1,300 mark. The closest daily resistance is the upper Bollinger band again, placed at 1,295.73. Although the 2015 peak at 1,307.06 will remain the key target level for the bulls in the nearest future, there are growing risks the goal will not be accomplished. On top of that, the aggregate daily technical signal is currently mixed.  
Traders' Sentiment
Bullish side of the SWFX market regained as many as ten percentage points between yesterday and today mornings. Owing to the bullion's failure to fix the gains above 1,300 resulted in closure of a number of bearish positions that unexpectedly took profit. Now the SWFX market is only 57% short on gold, down from 67% about 24 hours ago.  
© Dukascopy Bank SA