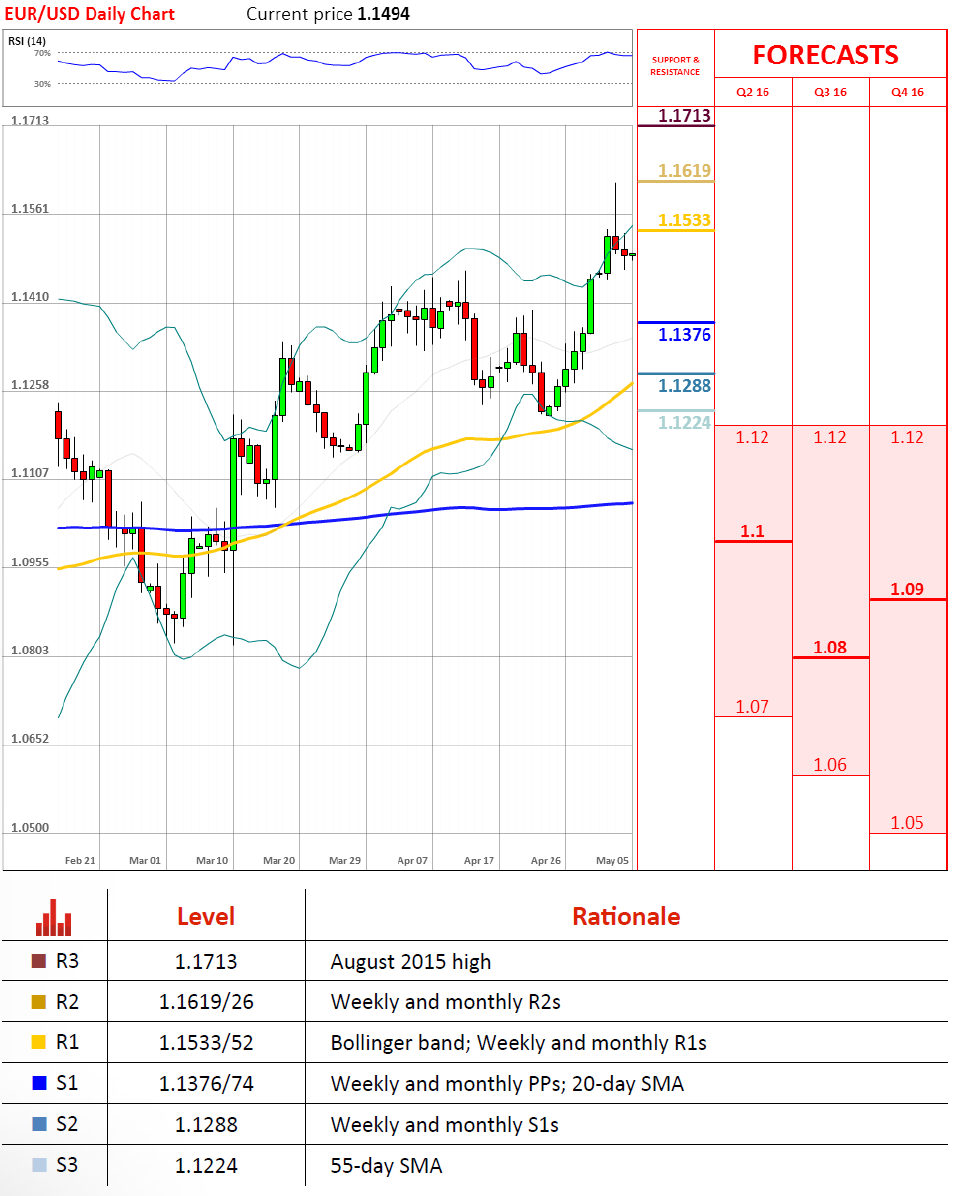 © Dukascopy Bank SA
"We've come down a long way with virtually any tightening in 2016 priced out, but we're at a point when there's almost too much bad news in the dollar."
- National Australia Bank (based on Bloomberg)
Pair's Outlook
Yesterday's trading conditions were light, even despite broad presence of important US statistics including the first insight into labour market's performance in April. The Dollar-bullish side won, as they kept the EUR/USD pair below 1.15. The weekly and monthly R1s at 1.1538, however, remain as key resistances for the moment. They are fuelled by the upper Bollinger band at 1.1552. While the daily technical studies are still mixed, there is a risk the pair is going to get stuck between the aforementioned resistance cluster and the weekly/monthly pivots and 20-day SMA at 1.1374 for some period of time.  
Traders' Sentiment
Bullish portion of the SWFX market grew to 41% by Thursday morning. Meanwhile, pending orders are equally distributed between the bulls and bears in a 50-pip range from the current market price.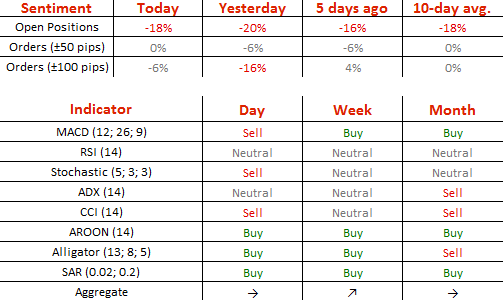 © Dukascopy Bank SA