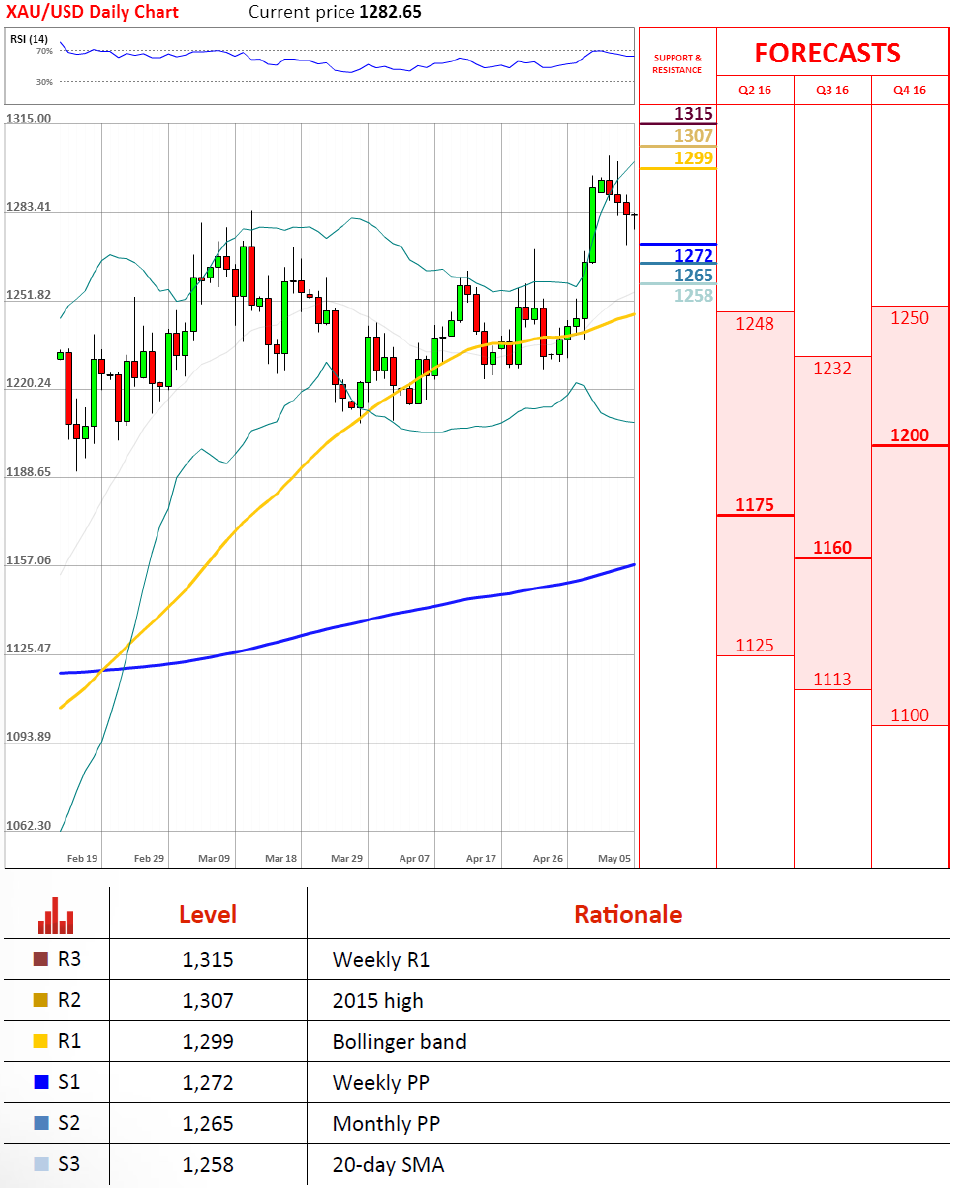 © Dukascopy Bank SA
"I think the (gold) market got a little carried away on the long side. At the moment we are just seeing some profit taking and consolidation around these levels."
- Sydney-based precious metals trader (based on CNBC)
Pair's Outlook
Bearish traders attempted to prolong a correction as lower as possible yesterday, but they met a tough support in face of the weekly pivot point at 1,272.92. Considering that this demand is reinforced by the monthly pivot $20 from below, gold's bears decided not to take additional risks. The bullion's spot closed just under the 1,280 mark. Both daily and weekly aggregate technical indicators are pointing to a recovery, as there are no single signals to sell the metal. In the wake of these events, the bulls keep eyeing the 2015 peak at 1,307.06.  
Traders' Sentiment
There has been a massive ten percentage points decline in the number of long positions opened in the SWFX market. At the moment only 29% of market participants are betting the precious metal is going to increase in price, down from 39% yesterday and 43% on Tuesday.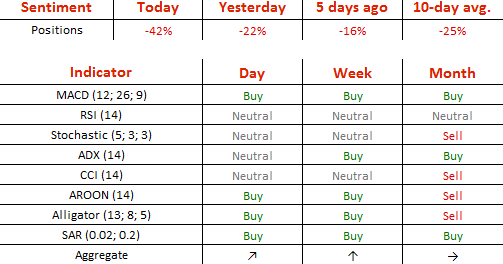 © Dukascopy Bank SA