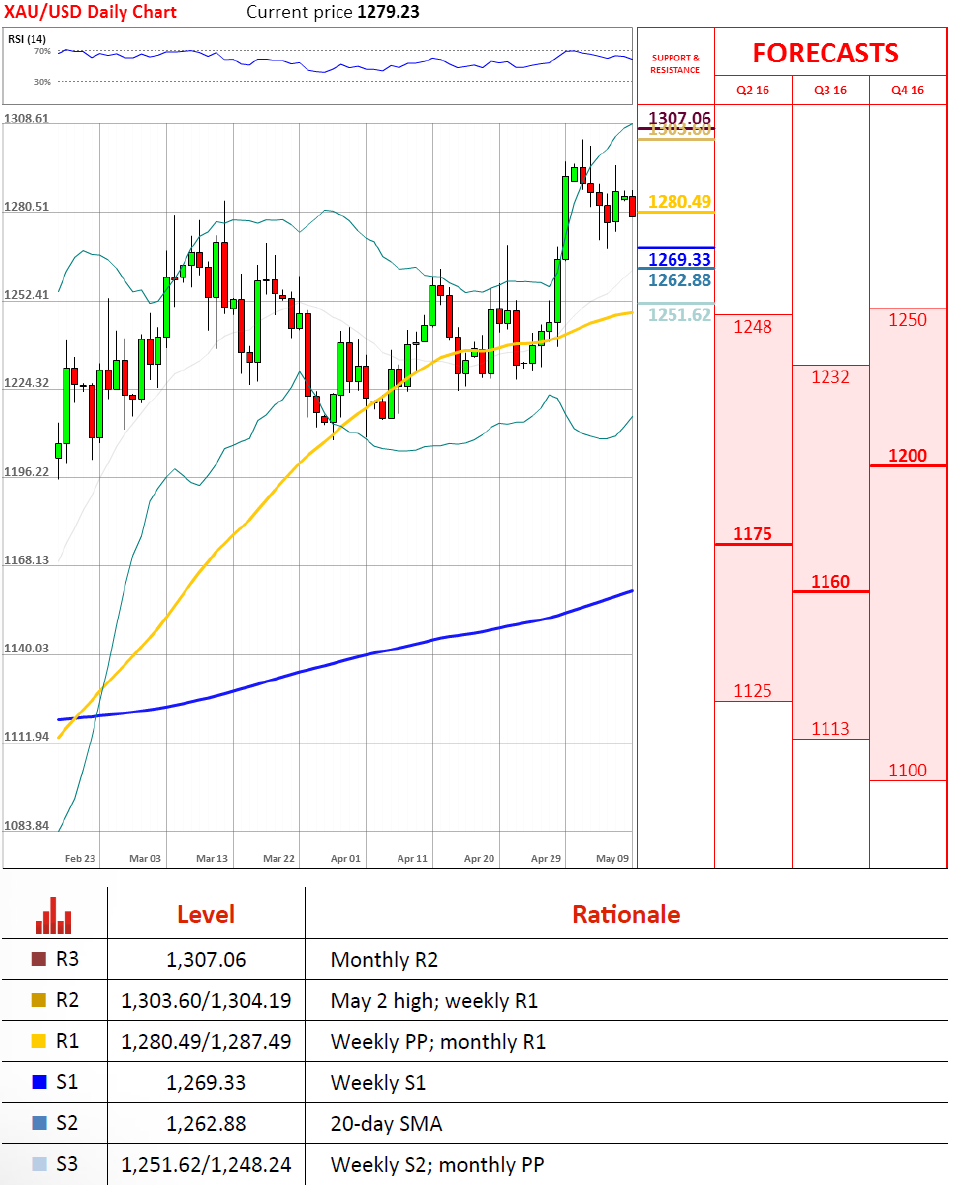 © Dukascopy Bank SA
"Gold held on to a lot of the gains despite the strengthening dollar - it seems to be well supported."
- ANZ (based on CNBC)
Pair's Outlook
Gold futures advanced for the first time in four days on Friday of the previous week, as they were fuelled by soft US payroll numbers for April. However, the bullion's appreciation was stopped by the monthly R1 at 1,287.49, which is strengthened by the weekly pivot at 1,280.49 this week. We are looking for a downward momentum provided by this resistance area. Short-term losses would be allowed to prolong down to 1,269 where XAU/USD is going to meet the weekly S1 along with the May 5 low. On the other hand, daily technical indicators are bullish and they still foresee a price growth.
Traders' Sentiment
Even though the bulls have added one more percentage point to their overall SWFX market share over the weekend, this is not changing the fact that two thirds of all positions remain negative with respect to gold prices. 
© Dukascopy Bank SA