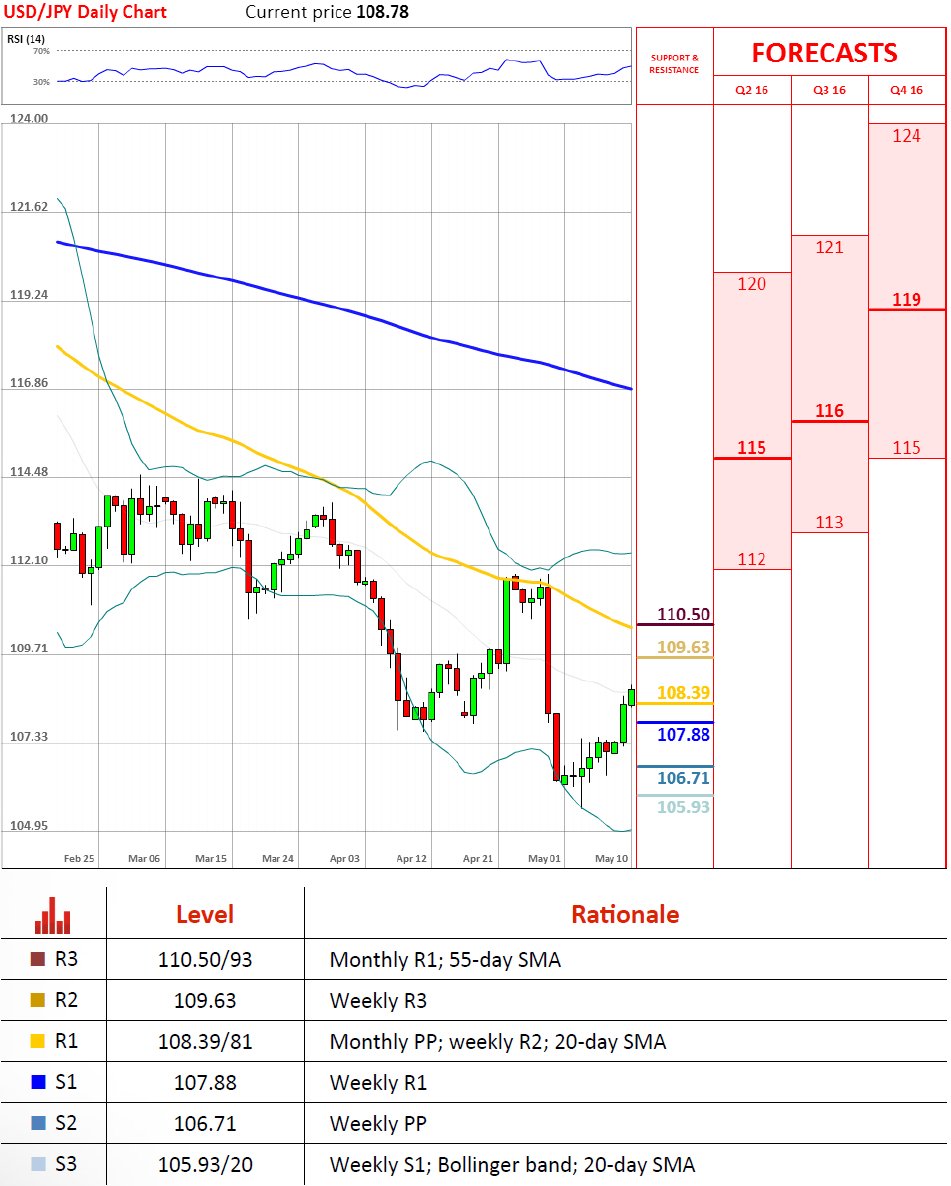 © Dukascopy Bank SA
"There is a risk of either currency intervention or BOJ (Bank of Japan) monetary policy easing in the months ahead, a risk that is (at least for now) keeping the yen's upside limited."
- Taro Aso, Japanese Finance Minister (based on Business Recorder)
Pair's Outlook
With speculation of BoJ intervention and rising risk appetite, the US Dollar managed to add 125 pips against the Japanese Yen yesterday. Even though the USD/JPY currency pair now faces a tough resistance around 108.60, represented by the monthly PP, the weekly R2 and the 55-day SMA, the 109.00 major level could still be retaken, as the Yen keeps weakening, due to risk-on sentiment. Furthermore, technical indicators are no longer giving bearish signals, suggesting that the Greenback is likely to extend its recovery, after having slumped more than 500 pips two weeks ago.
Traders' Sentiment
Today exactly three quarters, namely 75%, of all open positions are long (previously 71%). At the same time, the number of sell orders edged lower, now taking up 52% of the market (previously 54%).
© Dukascopy Bank SA